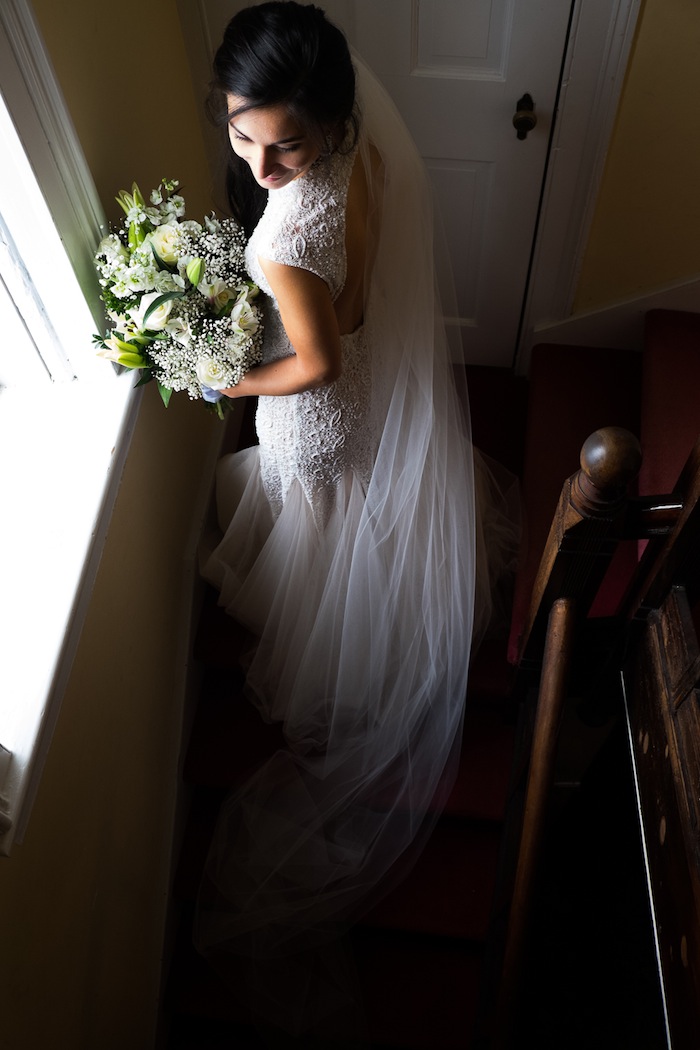 This is the third and final post about our wedding day. I'm a little sad that this is the last one! If you made it to reading this far about our wedding, thank you so much for following along. It means so much to us and I'm so grateful to have this little internet space where I can share our journey with you. In case you missed it, here is a post where I wrote about the morning of our wedding day, and here is a post where I shared all the details of our ceremony.
After the wedding ceremony, Léa showed Dave and I some hidden spots around the church for us to take photos, like this narrow staircase that had a little window right next to it. It had the most perfect lighting. I have to continue to brag about our photographer because she was so amazing.  She recommended poses for us and she even showed us some photos on Pinterest of poses that she thought looked cute. This was helpful because posing can be awkward and uncomfortable, and quite often you never really know what to do with your hands. Let me also just say that after working with a wedding photographer on a wedding day, I have a whole new level of appreciation for what they do. They're like clowns trying to make you smile, a detective trying to find cool locations, a weatherman trying to figure out lighting, and a therapist trying to keep the bride calm. Basically, what I'm saying is that Léa wore all those hats very, very well.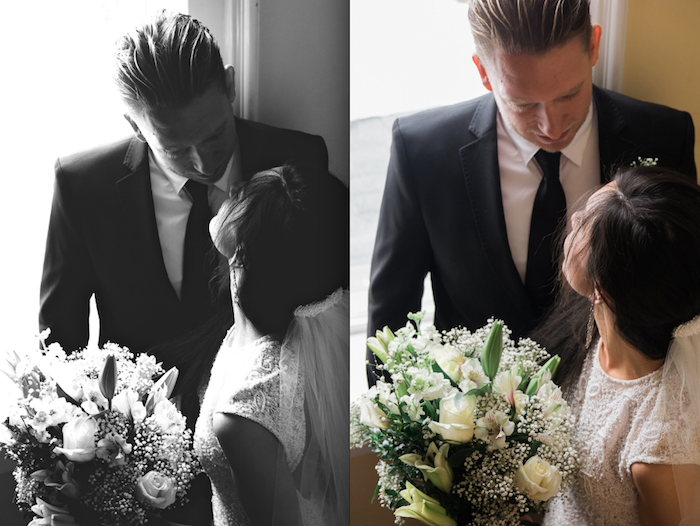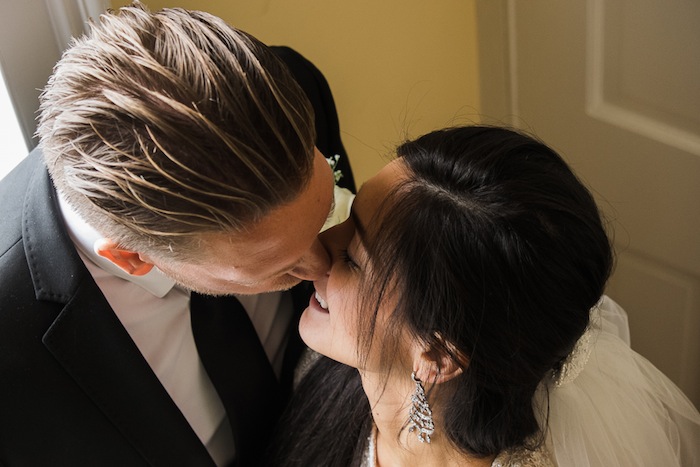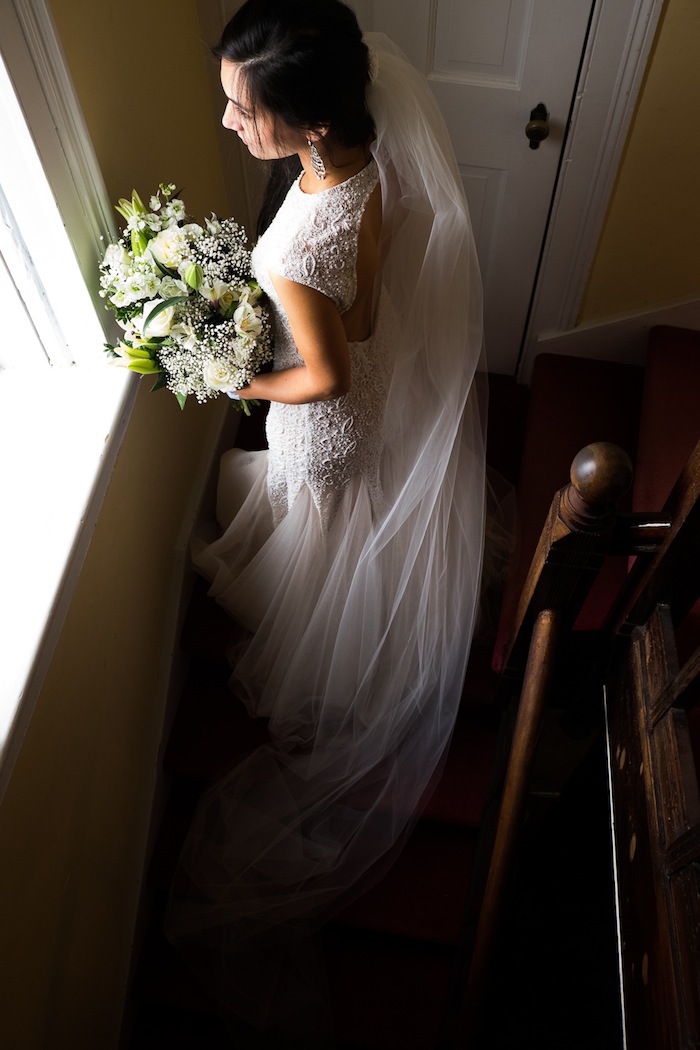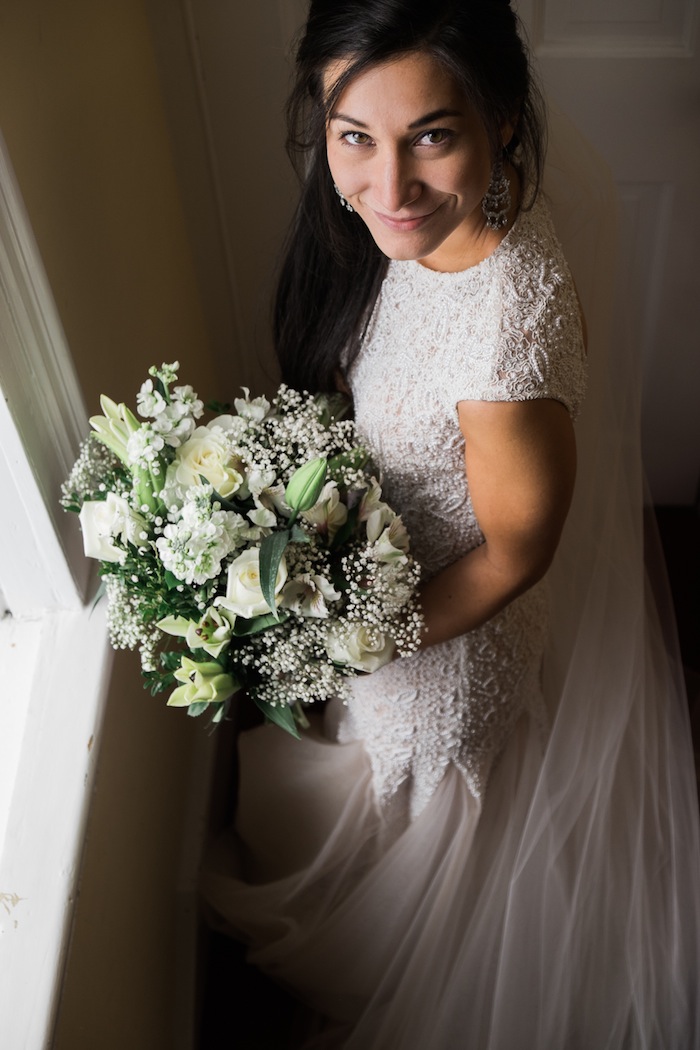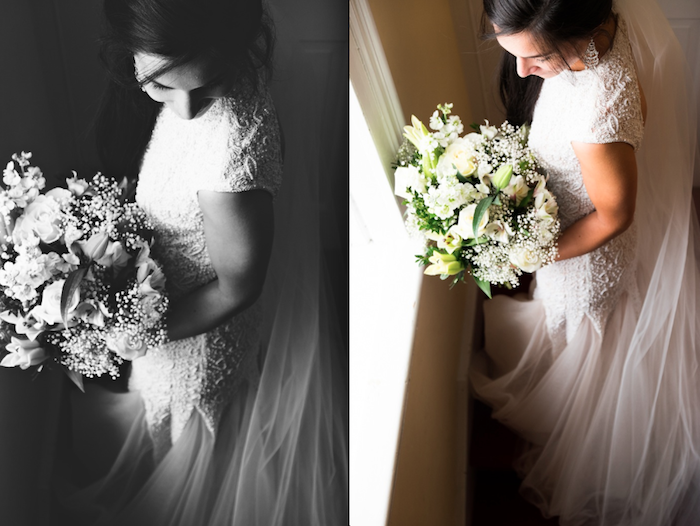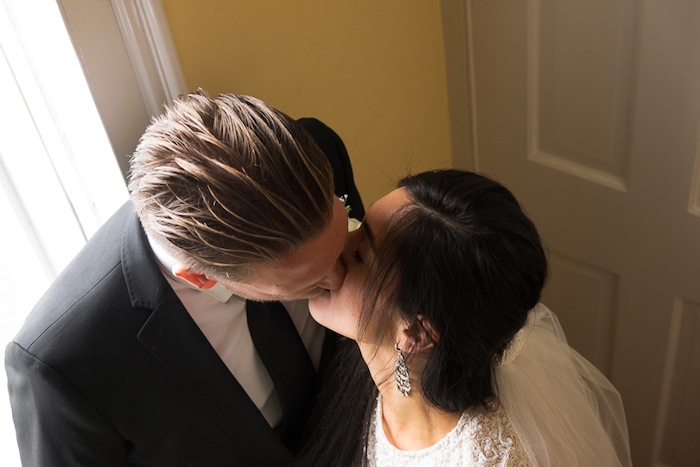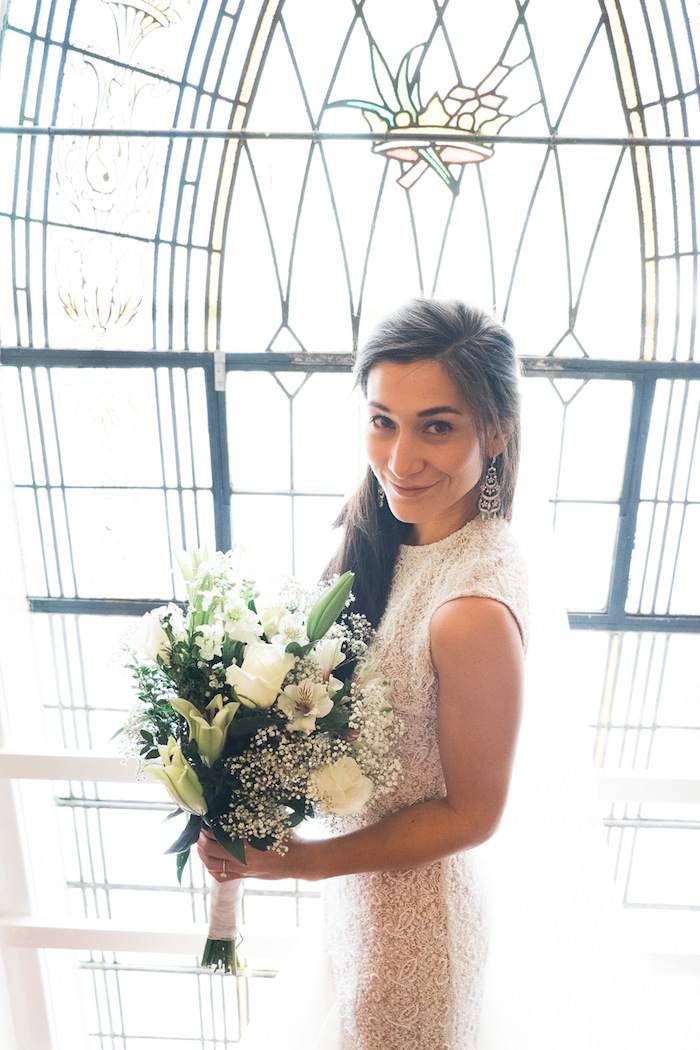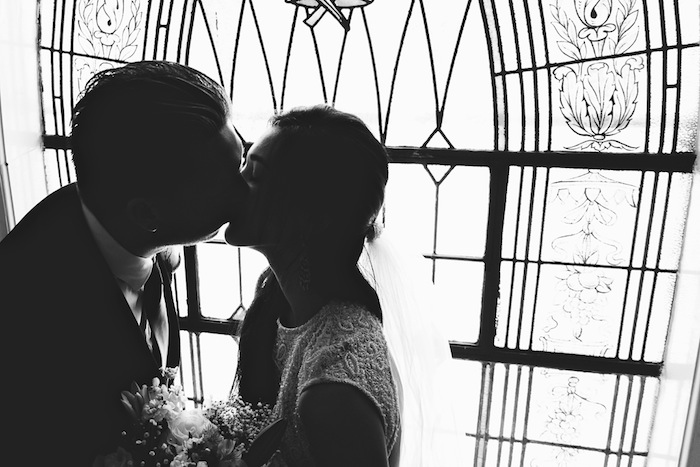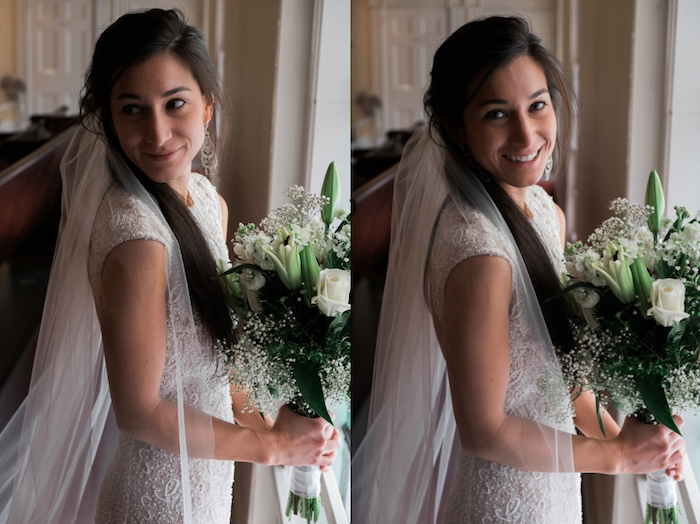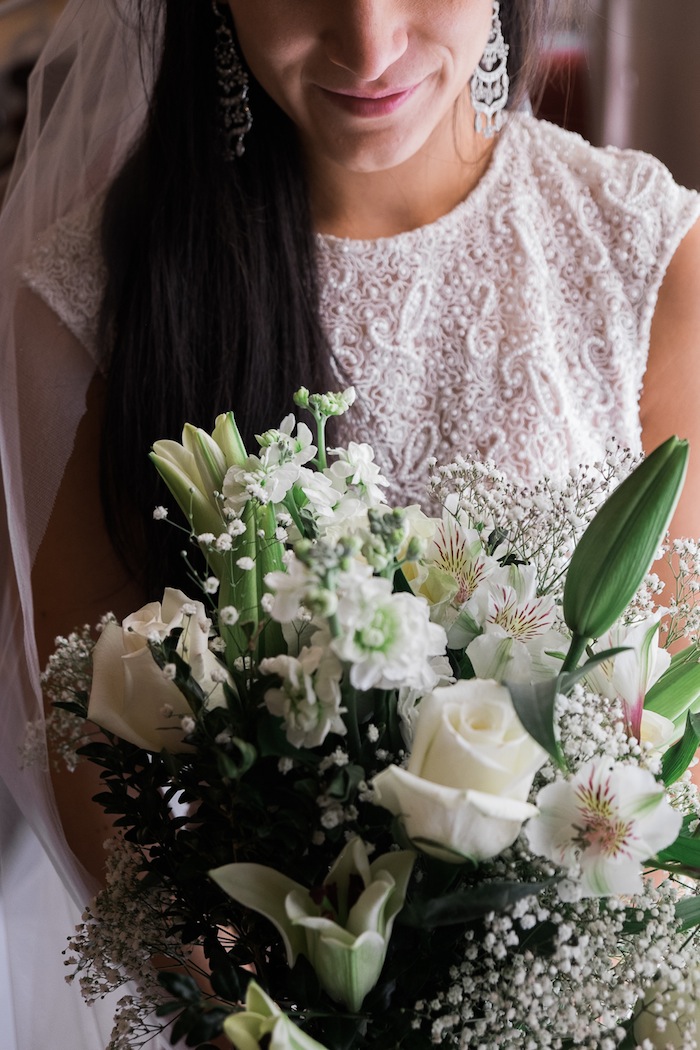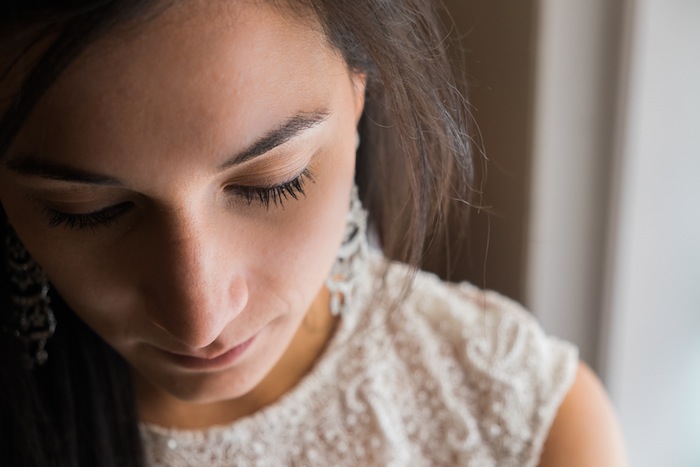 Last minute, Dave had the idea to bring along a soccer ball to the wedding. With a black Sharpie we had our few guests sign it for us. It was so much fun getting home that night and twirling the soccer ball around to read all the little notes everyone had written us.
We then headed out to a family favorite Italian restaurant for a late lunch. It's a little place we always go to when visiting my grandparents. Everything there is delicious really, but the only thing I ever get is the linguini clam sauce because seriously, it's the most amazing thing ever.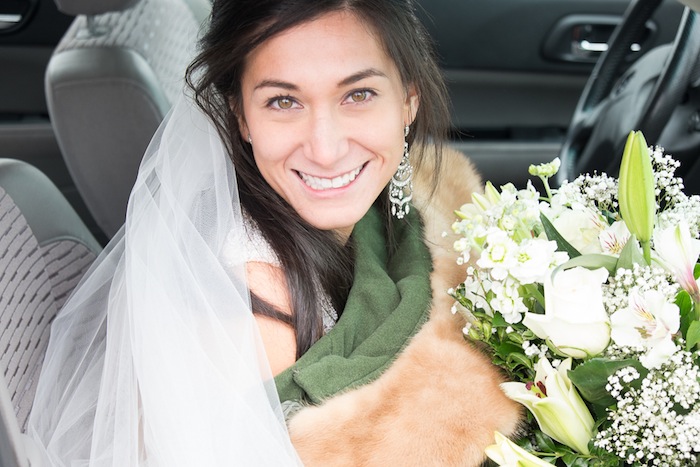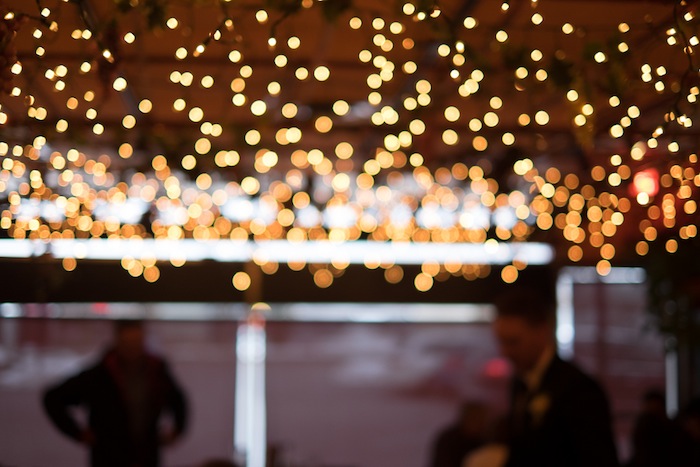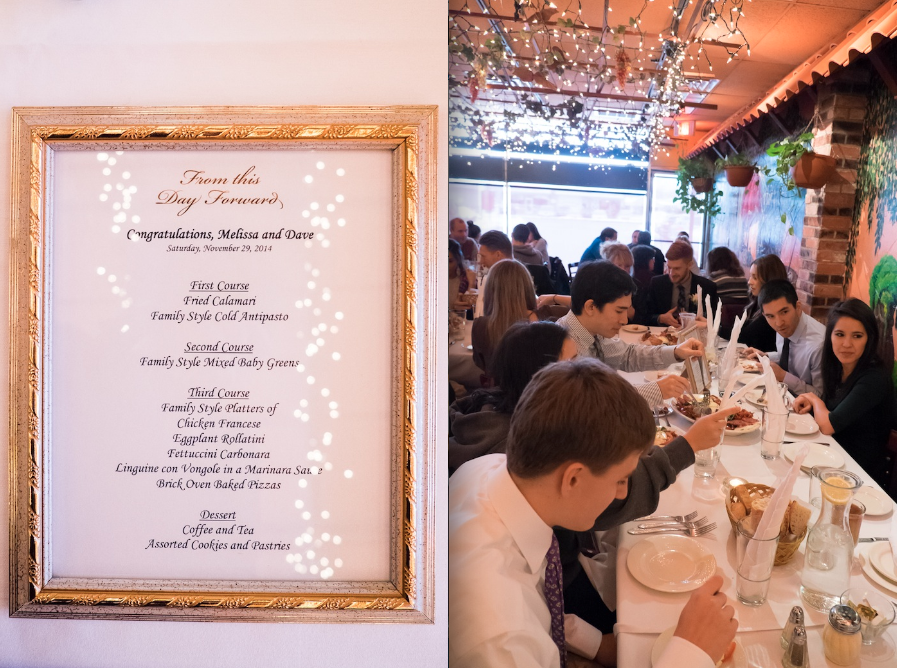 Just before dessert arrived, Dave, Léa and I decided to leave the restaurant early to catch the sun before it went down. We wanted to take some more photos outside in the freshly fallen snow. Nearby, there happened to be an old rail trail that's been converted to a bike path. It was the perfect setting for some wedding photos, however it was also probably the coldest and iciest setting, too.
Léa's daughter, Noa also came along with us and she was a huge help. Noa offered to carry my coat in between shots so that I could quickly take my coat on and off. I definitely preferred the coat on, it was freezing!! I felt like a little diva having her carry my coat around for me, but really I was so grateful that she did because otherwise I would've been a frozen bride.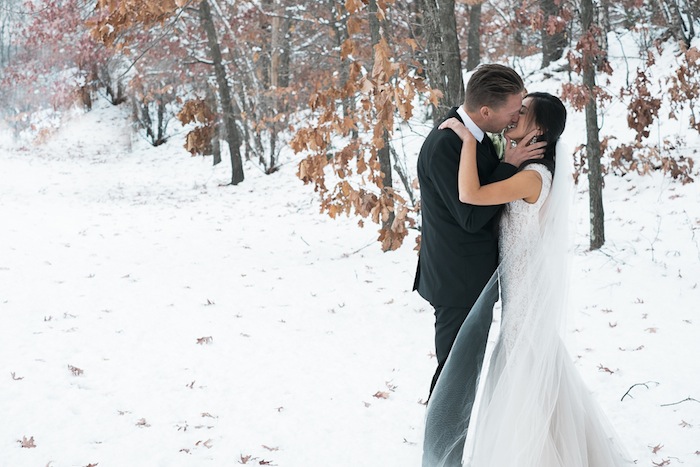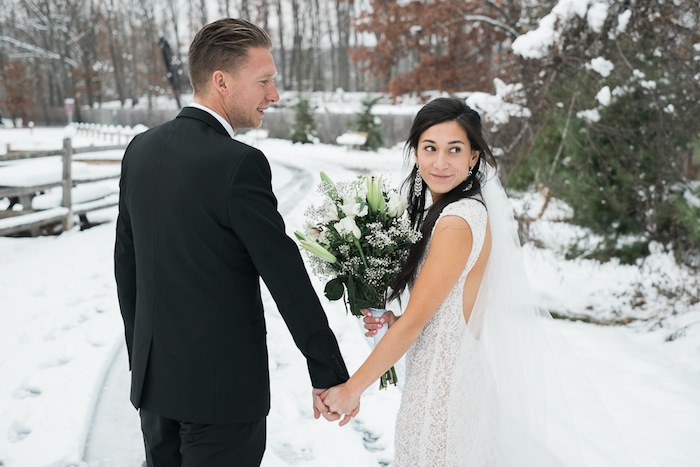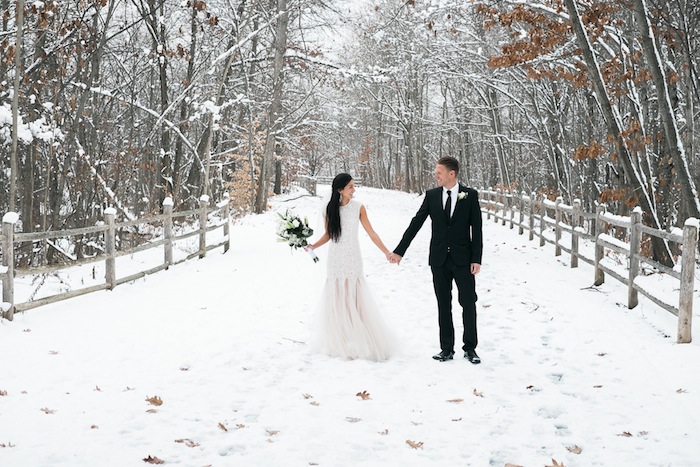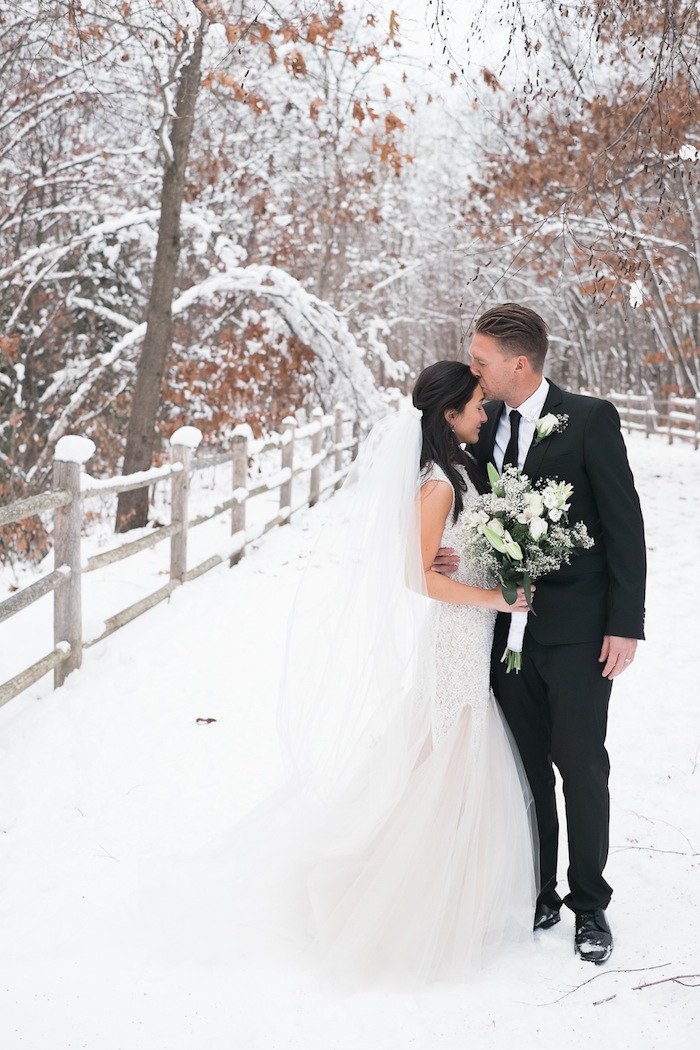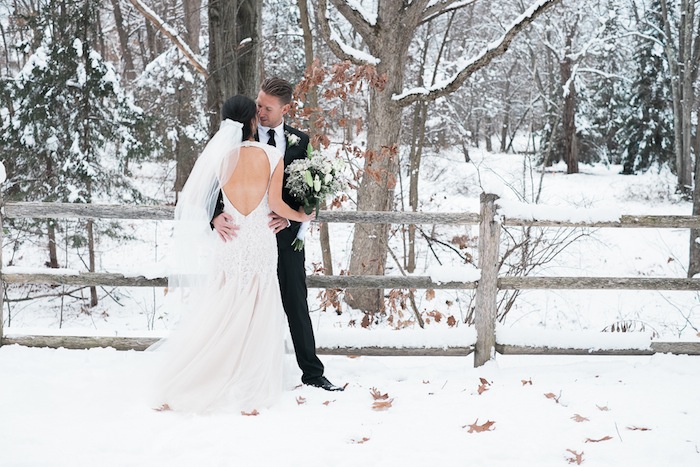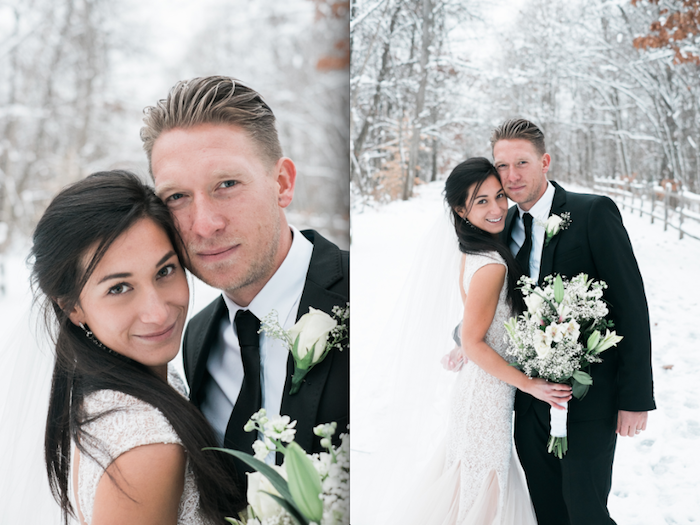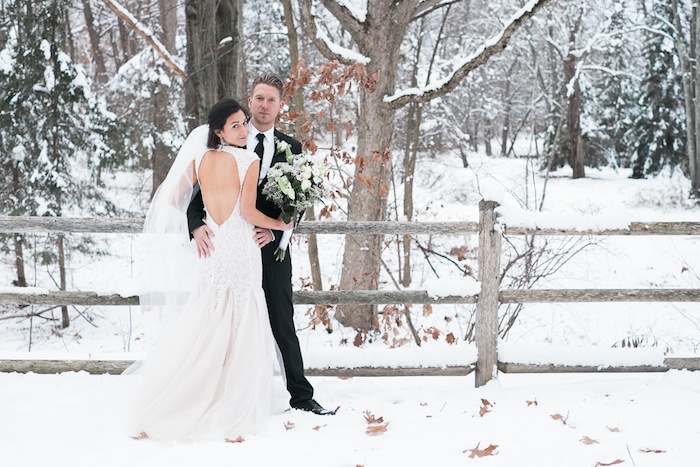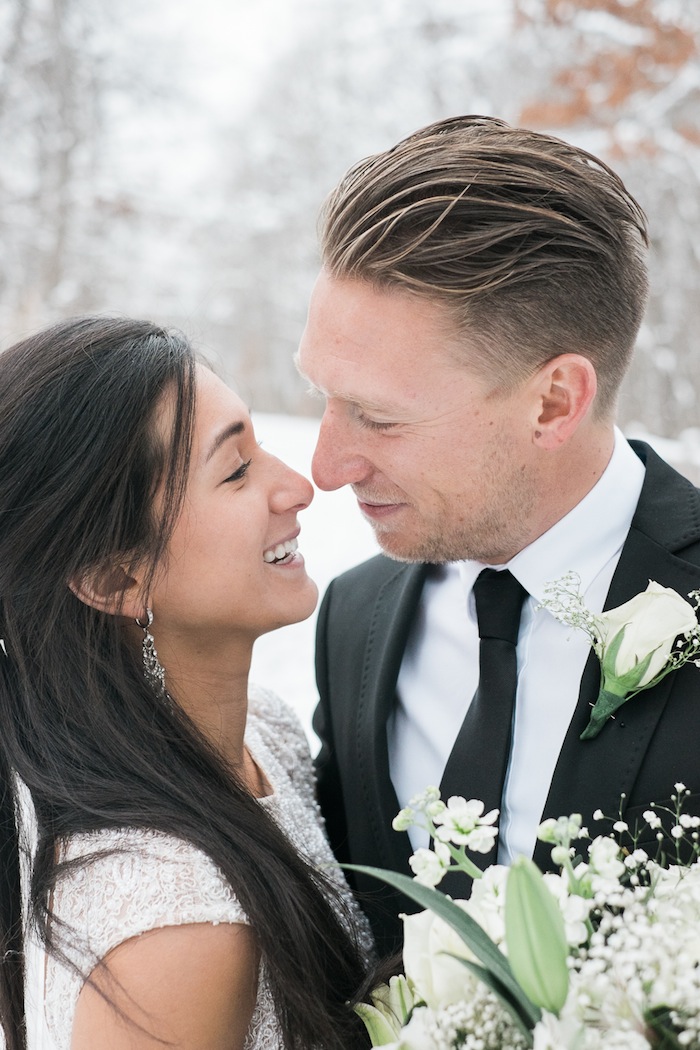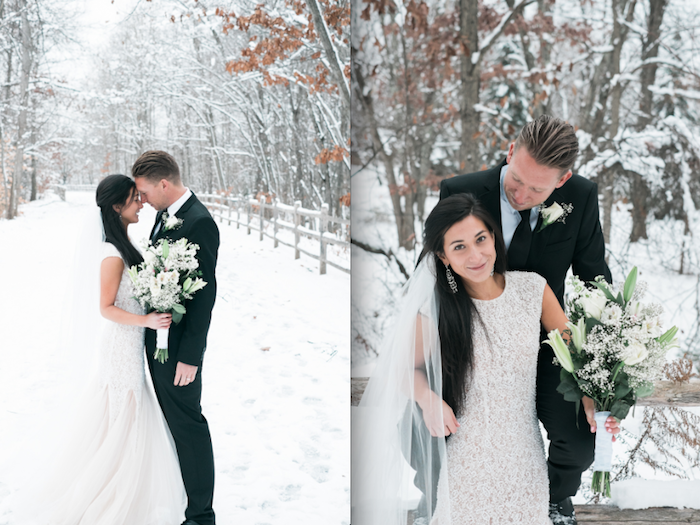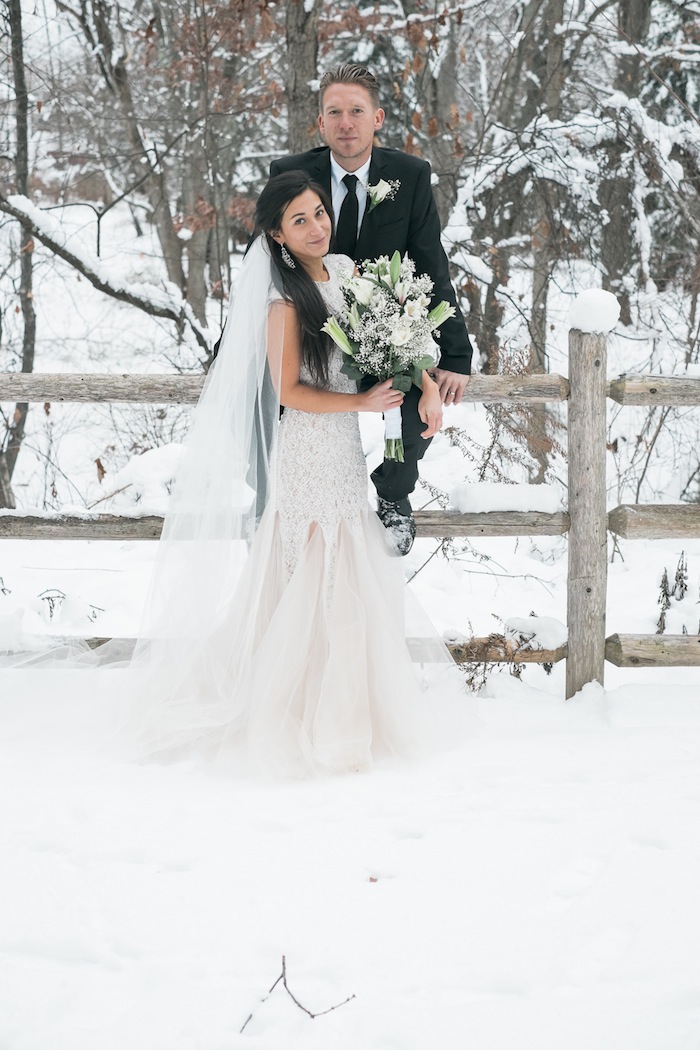 What was also so cool about having Léa as our photographer was that not only did she take digital photos, but she took film ones as well. I never even thought of having film photos for my wedding but I'm so glad that she did because some of the film ones turned out to be my favorites! The photos below are all film, the colors are a bit richer and film definitely makes your skin look nice and smooth. :-)