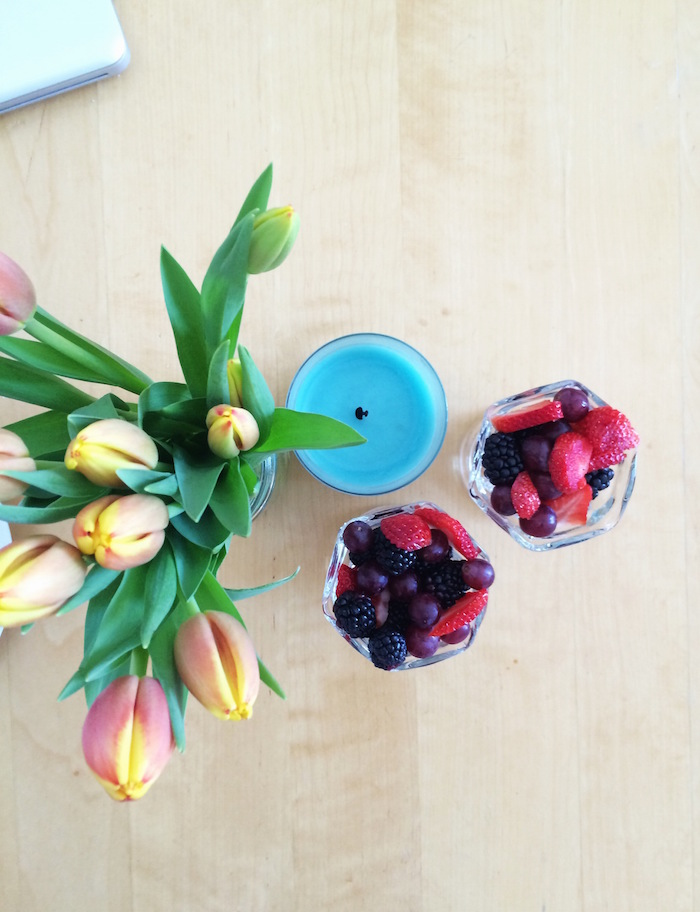 About every other week Dave and I go to Trader Joe's to do our grocery shopping. What I always look forward to most (besides the samples!) is picking out a bouquet of flowers. I think I look like a crazy woman when I do, because I always circle around every flower bin at least three times before deciding which bouquet to buy. Indecisive? I think yes. I get so much joy out of having fresh flowers in our apartment. It brightens everything up, puts me in a good mood, and adds some charm and color to our fairly neutral space. I usually place our bouquet of flowers in the same mason jar and leave it on our kitchen table, however I want to become a little more creative with my flower arranging. Here are some cool flower arrangement ideas that I'm currently loving.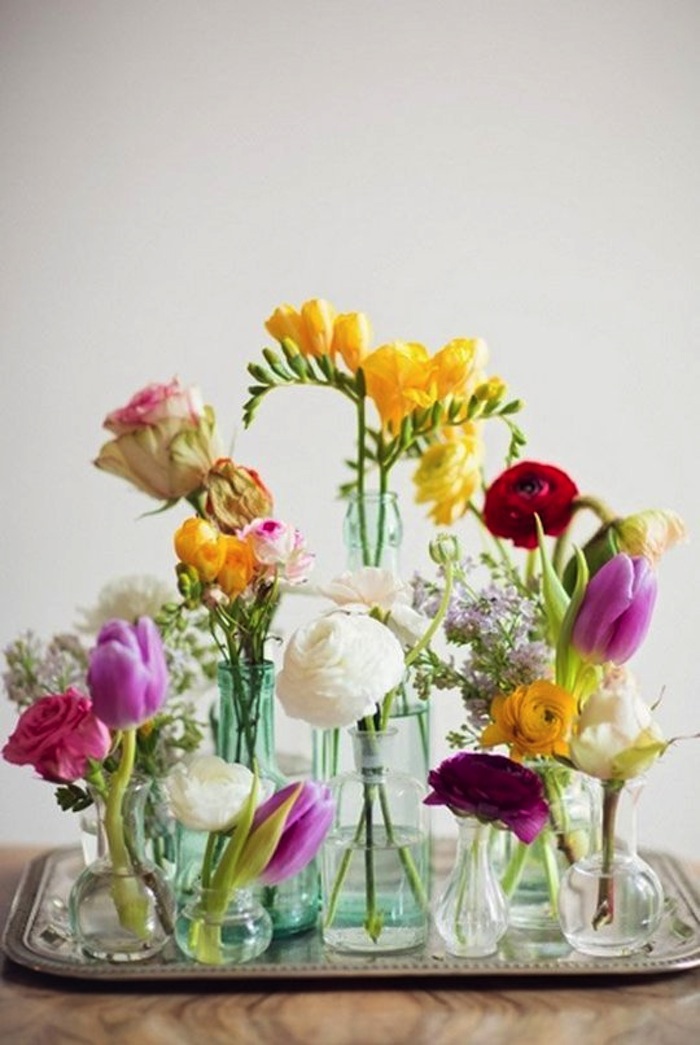 1.) FRAGRANCE ON DISPLAY.
I totally love this idea. Flowers on display as if though they're perfume. Both smell equally amazing so, why not? Recreate this fragrant display by finding small glass vases at thrift shops or discount stores and placing them on a dainty tray. The more mismatched the vases, the better.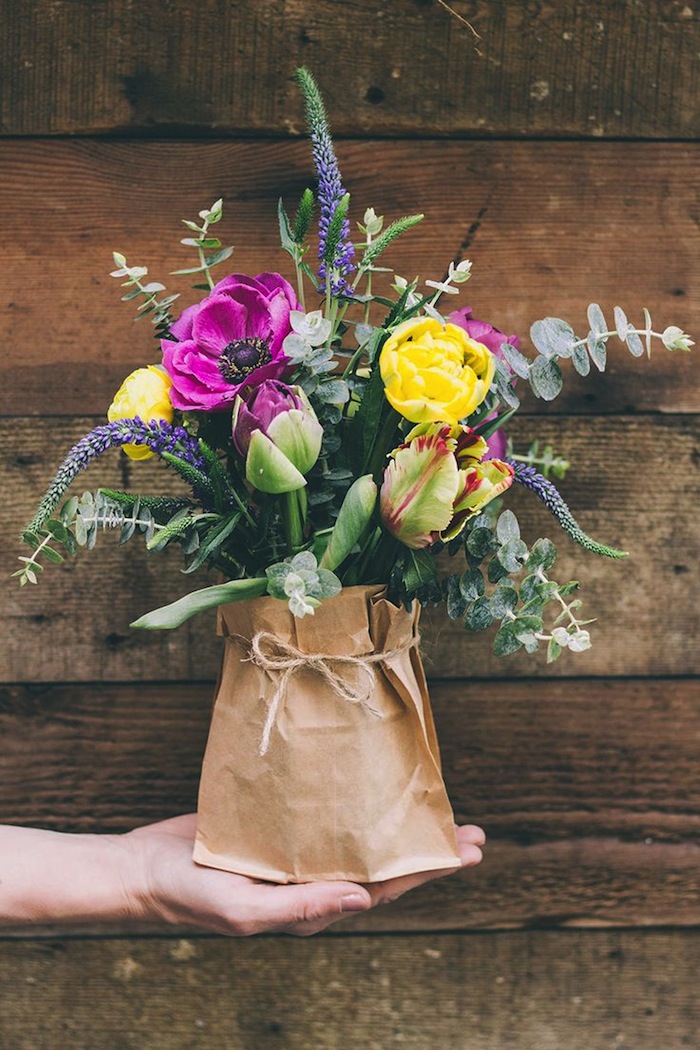 2.) THE LITTLE BROWN BAG.
Other things can go in a little brown bag besides your childhood lunch and a splurge at Bloomies. I love this idea of hiding a traditional vase by putting it in a brown paper bag. It gives the flowers a rustic, shabby chic look, plus a little bow wraps it all together and adds the perfect amount of charm.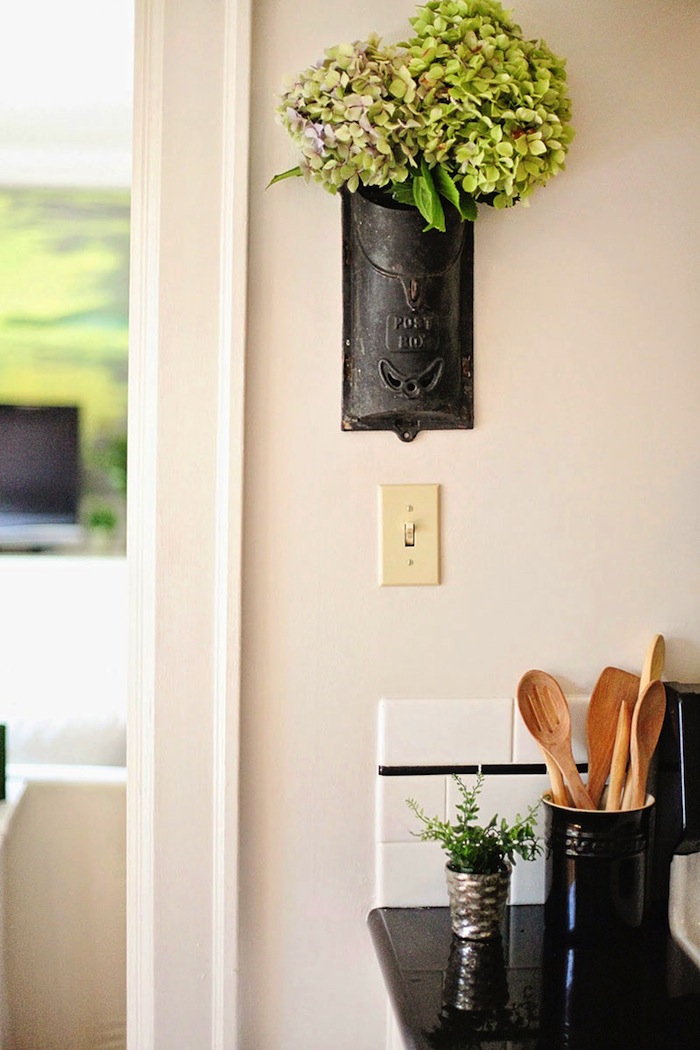 3.) UNCONVENTIONAL ARRANGEMENTS.
I like thinking outside of the box and this arrangement does just that. Find a vintage item from your grandma's attic or at a yard sale and turn it into something beautiful. I also love the contrast between an old vintage item and a fresh, new bouquet of flowers.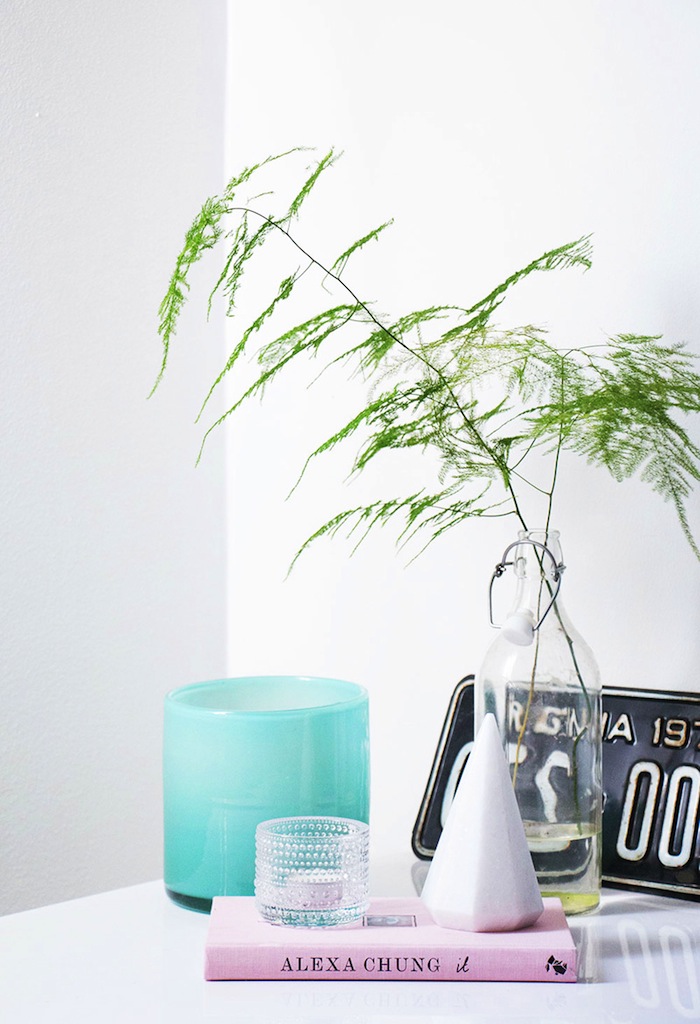 4.) NO VASE NECESSARY.
Another great alternative to a traditional vase is to use an airtight glass bottle. These can be found pretty much anywhere, like Crate&Barrel or Ikea. A glass bottle as a vase gives off an effortlessly cool, I just put this together and don't really care that much look.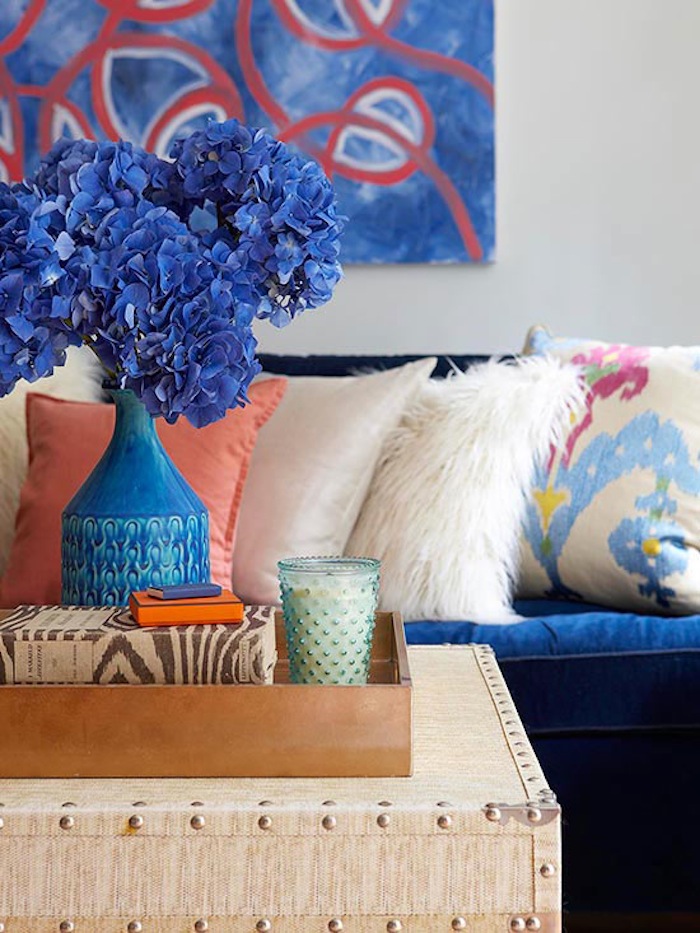 5.) MONOCHROME.
I'm usually not a huge fan of monochrome but I'm really loving this idea of choosing a bold colored vase and matching flowers. It's so decorative and lively and can be a great statement piece.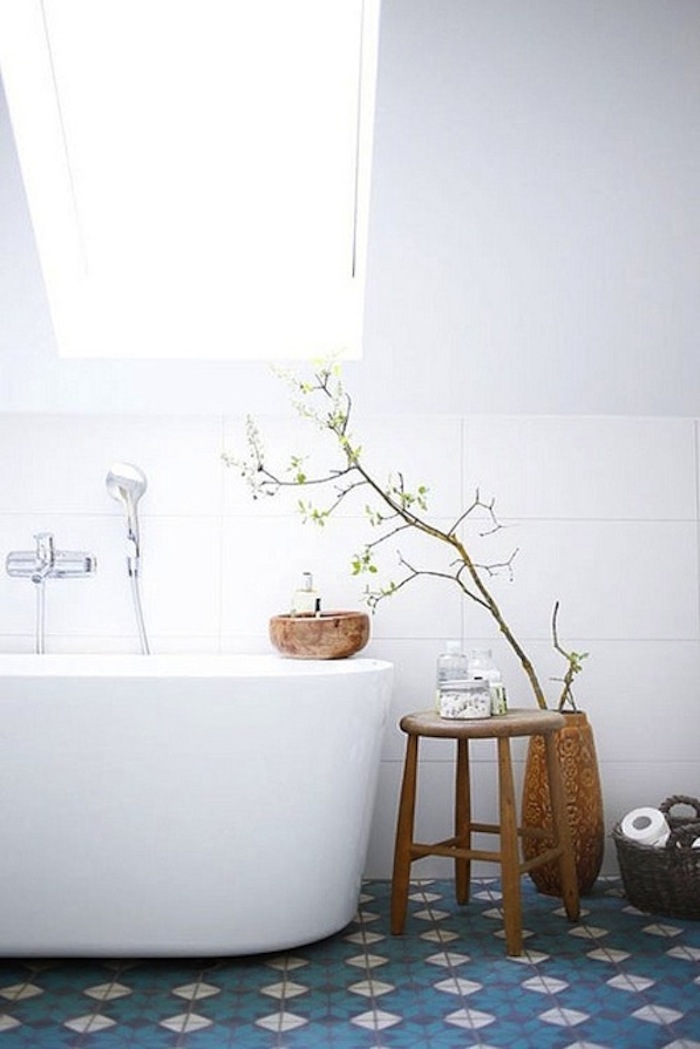 6.) PENNY PINCHER.
One thing I've learned is that you don't have to spend $20 on flowers every week to make your home look beautiful. Go get your garden shears out and find the prettiest branch in the neighborhood. If you can't reach it, call on a tall friend, boyfriend or husband for help. I especially love the look and simplicity of a big branch in a oversized vase. Pretty, huh?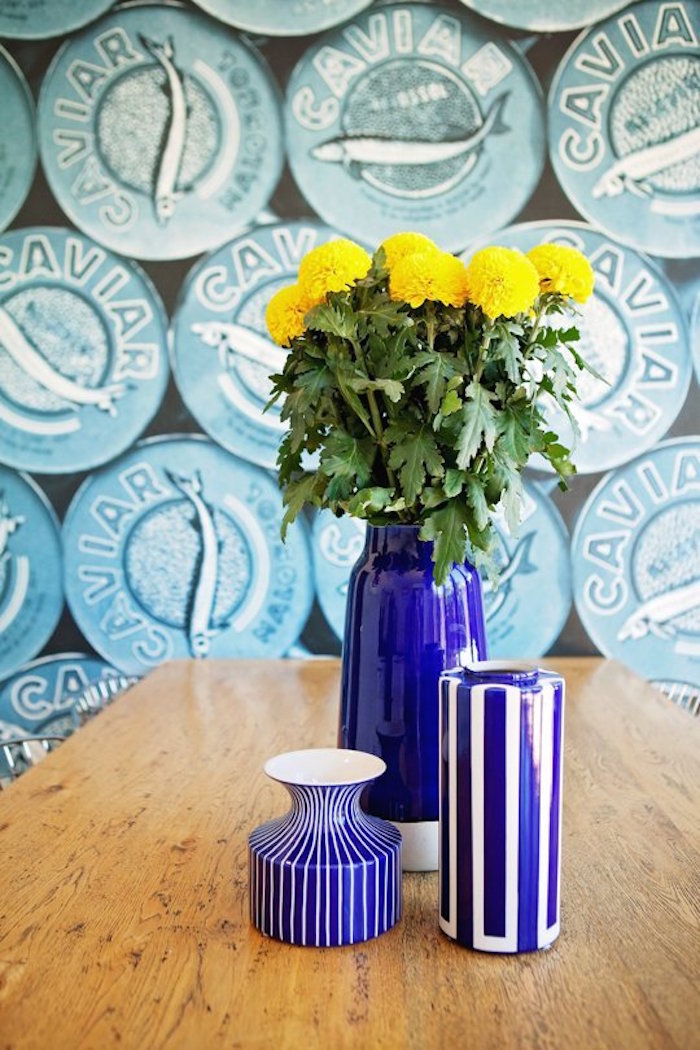 7.) NOT EVERY VASE IS CREATED EQUAL.
I instantly fell in love with this flower arrangement when I saw it on Pinterest. Fill only one large vase with flowers and leave the other vases empty and on display. Be sure to use interesting looking vases; ones with bright colors, different textures or unique shapes. Also, try to find at least one similarity between the vases. That way, the vases will look cohesive and it won't look like you're missing any flowers.
Do you have any go to flower arrangements? If you do, please share!