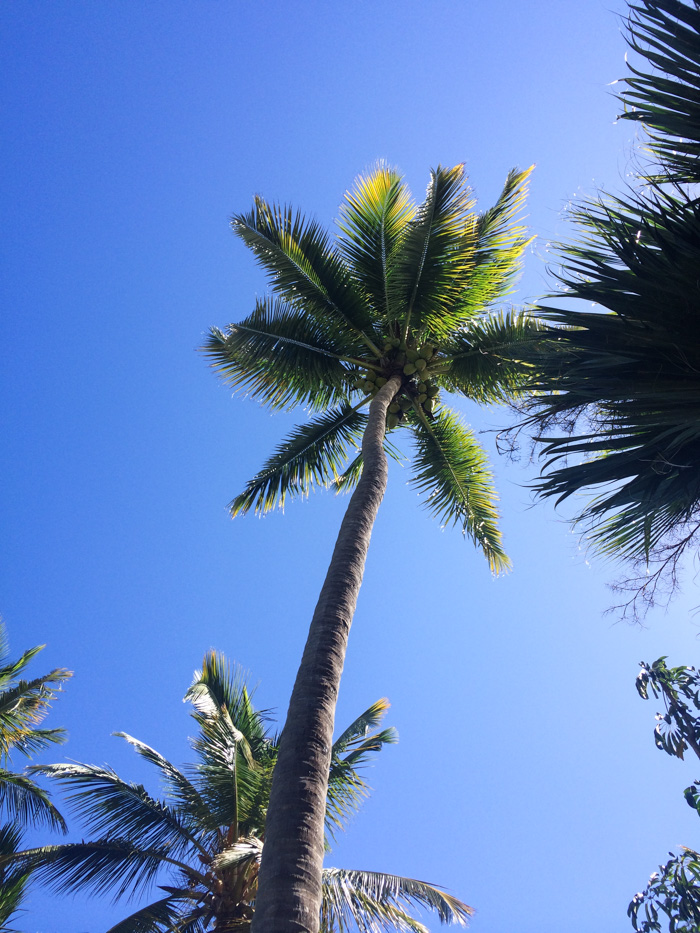 Earlier this month, my family flew down to Punta Cana in the Dominican Republic for a family vacation. We stayed at an all inclusive resort, which worked out extremely well with all the different activities for us to do. We went sailing, scuba diving, and played a good amount of beach volleyball, too. Staying at an all inclusive resort was really accommodating for everyone in our group, especially with our different ages. My favorite part really, was spending time with my family and having us all in one place (which is usually a rarity). My sweet grandma, Poh Poh, also turns 88 this coming month, so this vacation was also to celebrate her! I brought along my DSLR camera and a few lenses, thinking I was going to take lots of photos on it, but to be honest, I didn't end up taking any! I didn't want to carry it around with me on the beach and I was so in the moment of being there, that my trusty iPhone served it's handy little purpose. The quality of the photos aren't as good, but they did capture enough of all the good memories!
One of the best days that we had in Punta Cana was when my Uncle's Dominican friend and his girlfriend took us to a local surfing beach. It was a beautiful, non-touristy beach, with great waves to learn how to surf on. We rented a few surf boards and boogie boards and went straight into the water. This was my first time ever surfing and man, do the surfers make it look easy! I was able to get up on the board a few times, but it was only a couple of seconds before falling over. It's a pretty addicting sport actually. I didn't think I would want to be out on the water for very long, but once you're out there in the clear blue ocean water, all you want to do is keep trying and trying until you get a good ride in.
After spending some time in the water surfing, we had lunch on the beach from this small vendor stand. They had fish that was freshly caught and prepared, both grilled and fried and they were absolutely DELICIOUS! We also had these golden plantains, and now I have to ask myself why we don't eat these things more often? Seriously, they're amazing!
As you can imagine, we went on a lot of walks on the beach. This dog followed us on our walk one day and she was the sweetest thing ever. Also, the key to good walks on the beach is to bring your sunglasses along, not only to protect your eyes but also for the good people watching!
One of our favorite things to do in the evenings was play games. We'd all gather in the lobby of the resort, grab the comfy couches, some drinks, and play charades, card games, hand games, fictionary… you name it, we played it, and laughed our bellies off!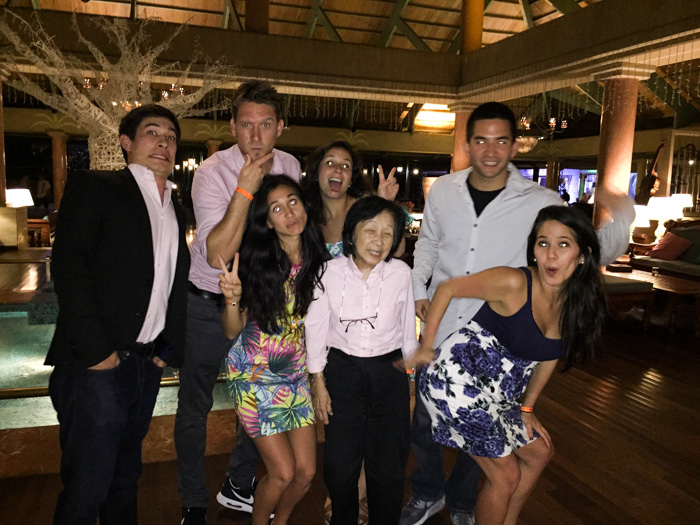 A silly pic of Poh Poh and her grandchildren. How precious is she by the way?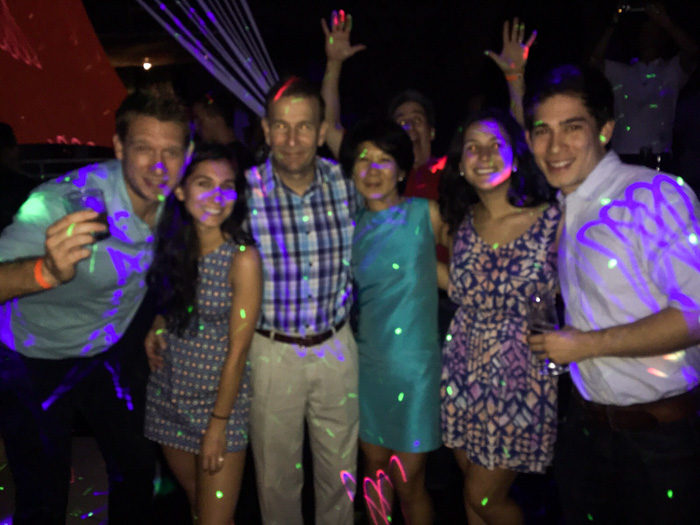 We also went to a few beach parties and family nights at the discoteca, because why not?! I love that my cousins, brother, sister, Dave and I are all similar ages and can all go out together. It makes for a fun time!
We've been back for almost three weeks now and I'm still missing that Dominican sunshine. We'll have to go back, I'm sure!