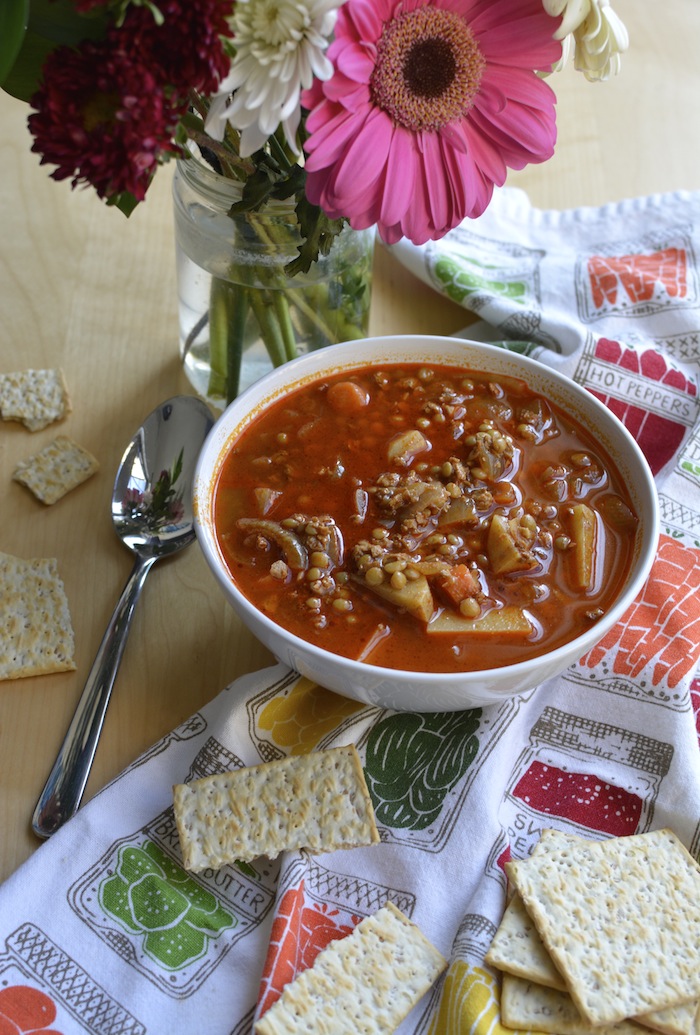 If you haven't already noticed, I'm super into making homemade soups. I've tried all sorts of different ones: butternut squash soup, veggie packed minestrone soup, chicken and sweet potato stew (does this count?), traditional chicken soup, hearty sausage, kale and white bean soup, broccoli and cauliflower parmesan soup. For me, soup is the perfect cure to a cold and gray day. And we've been having a whole lot of those here in Michigan lately. This spicy lentil and soy chorizo soup is super easy to make and is full of flavor. It's completely vegetarian too! All you really need is seven ingredients and a Trader Joe's nearby (for the soy chorizo, duh!).
One yellow onion
One rustic potato
1 1/2 cups of dry green lentils
1 teaspoon chopped garlic
4 cups of water
2 tablespoons olive oil
Soak the lentils in water for about an hour before cooking.
Chop up the yellow onion. Heat olive oil in a large pot. Add in the garlic and sauté the yellow onion until translucent.
Pour the water into the pot and add the lentils and chopped potato. Bring to a boil.
Cut the casting of the chorizo and pour the chorizo into the pot. Mix well. Lower heat to a simmer and enjoy.