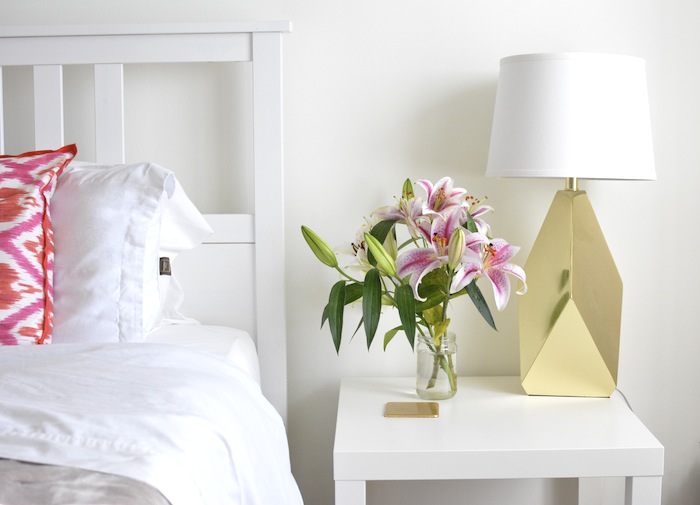 If you've seen our master bedroom, you know that it's mostly catered to my style. There's a good amount of pink and gold, it's light and whimsical and everything was decorated pre-Dave's move in. I can't wait until we move into a new house where we can redo our master bedroom and make it more of a gender neutral space. I've picked up on a few decorating tips from Pinterest that I thought would be fun to share. Here are 7 ways to decorate your master bedroom to cater to both him and her.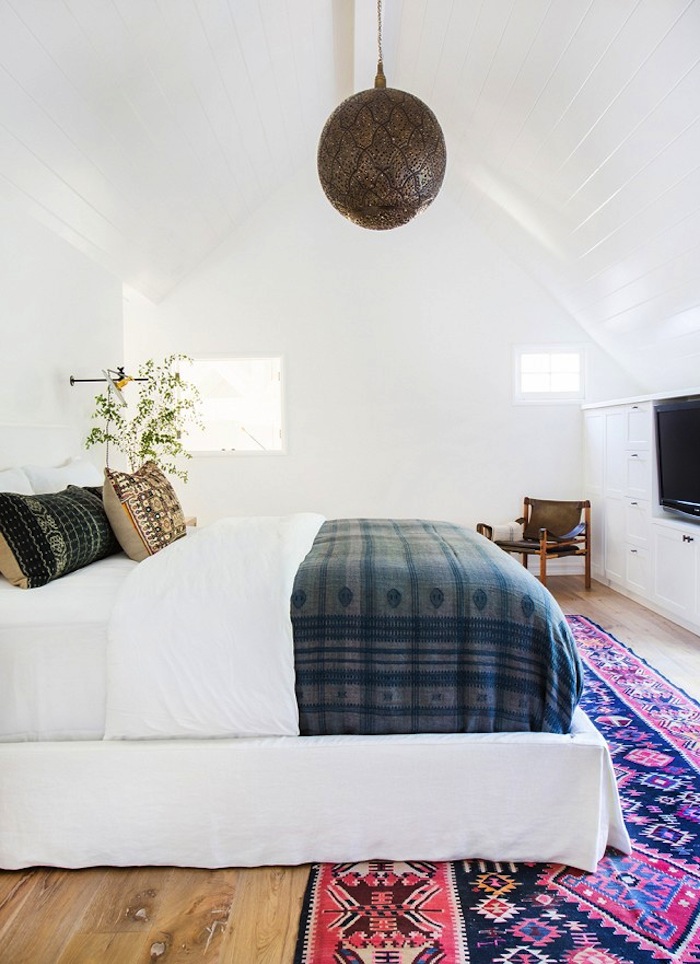 1.) A feminine rug and a masculine quilt.
I love the bright pink color of this rug paired with the washed out ocean blue quilt. The mix of colors to appeases to both genders and helps create a casual, cool space.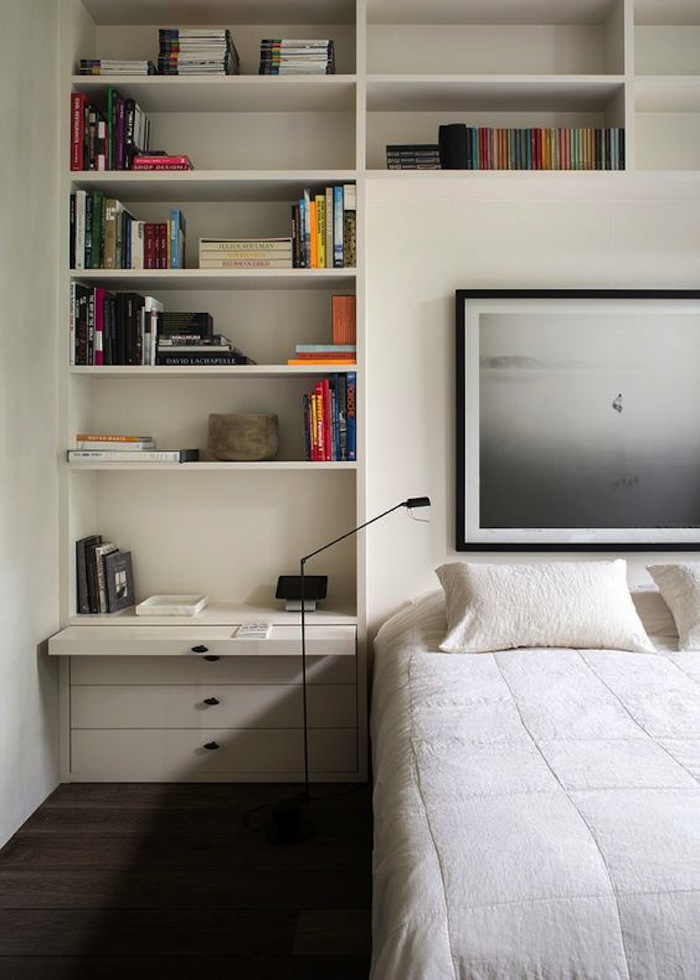 2.) Built in bookshelves
Built in bookshelves are a great, practical way to decorate a master bedroom, especially if you're limited in space. What I love about built in bookshelves is that there are endless ways to style them for both him and her; with picture frames, stacked books, plants, candles and little knick-knacks.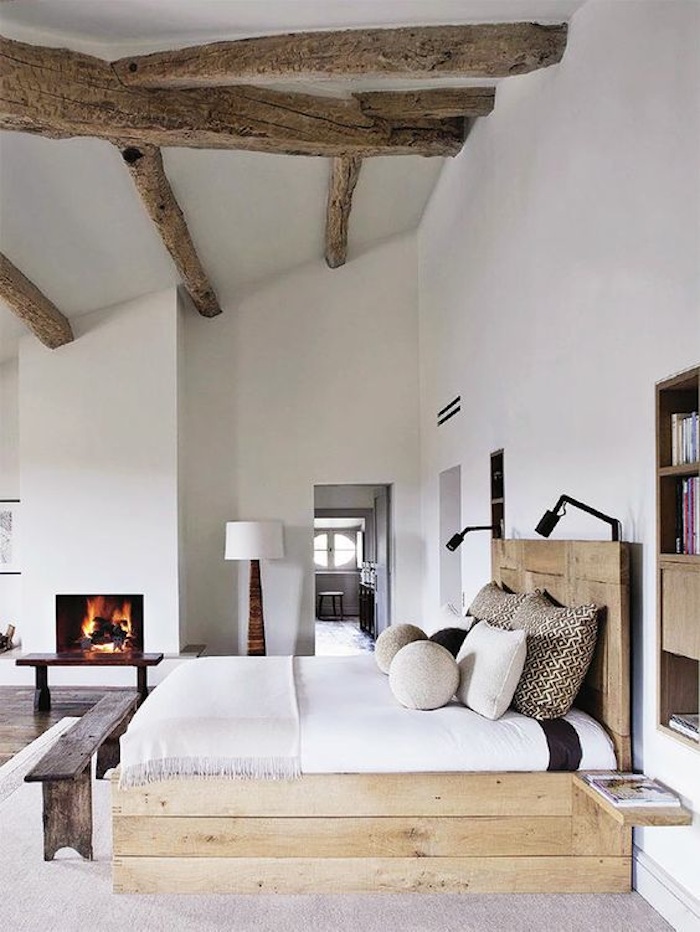 3.) Exposed wood
Create a bedroom for both him and her by adding accents of exposed wood. I love the idea of imperfect wooden beans in the ceiling, an unstained wooden bed frame and a make shift wooden bench at the end of the bed.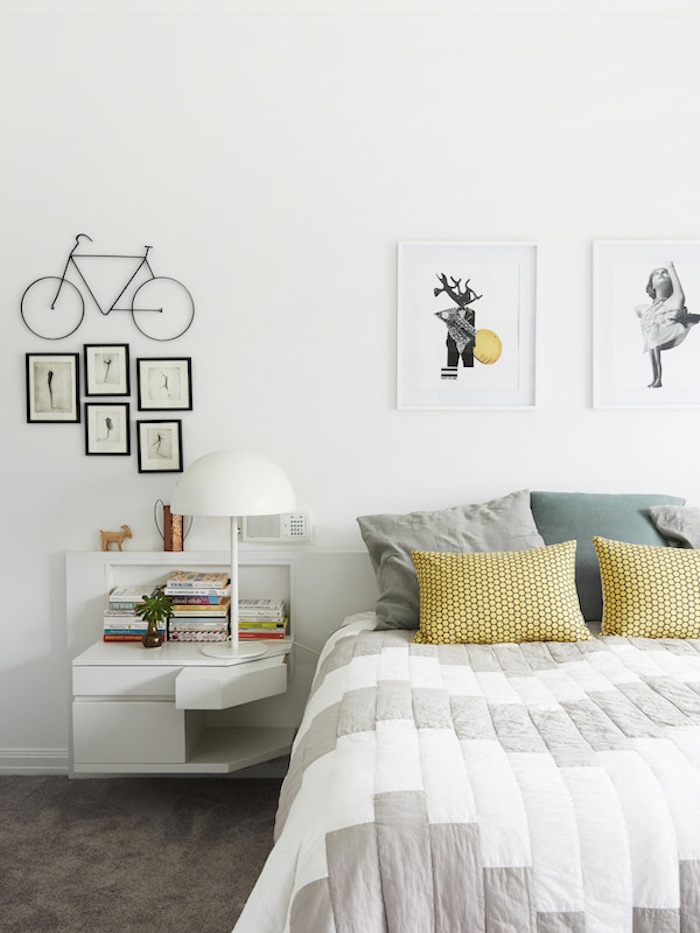 4.) Yellow, gray and black
If you and your other half can't decide on a color scheme, I highly recommend going with yellow, gray and black. The colors compliment each other so well and make for a fresh, gender neutral space.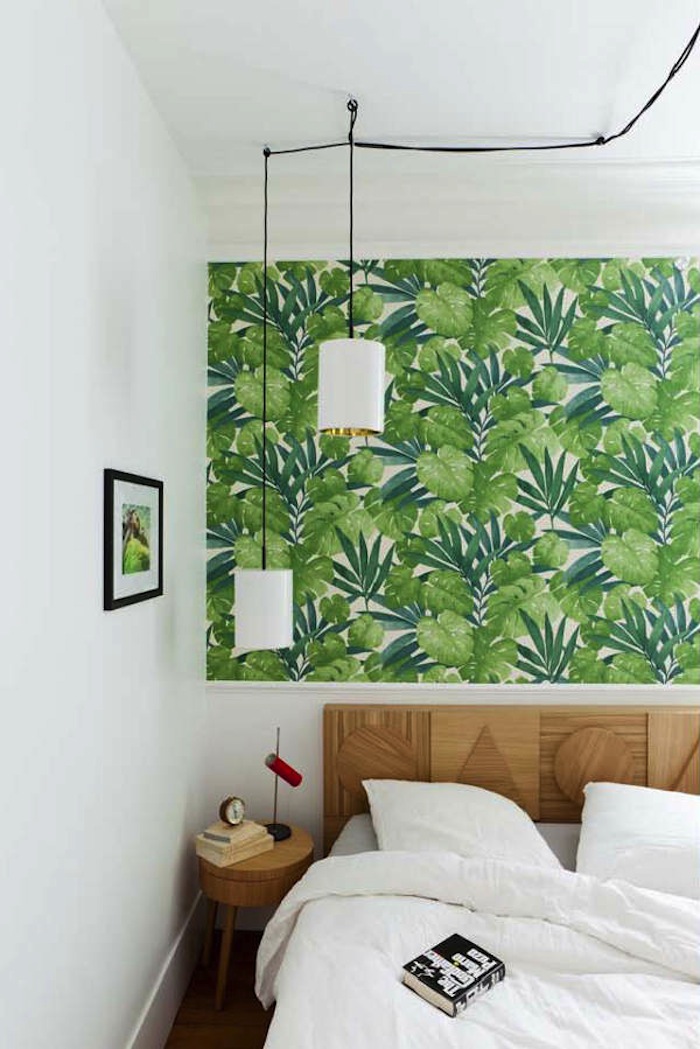 5.) Patterned wallpaper
An easy way to jazz up your master bedroom is by choosing a patterned wallpaper that's suitable for both him and her.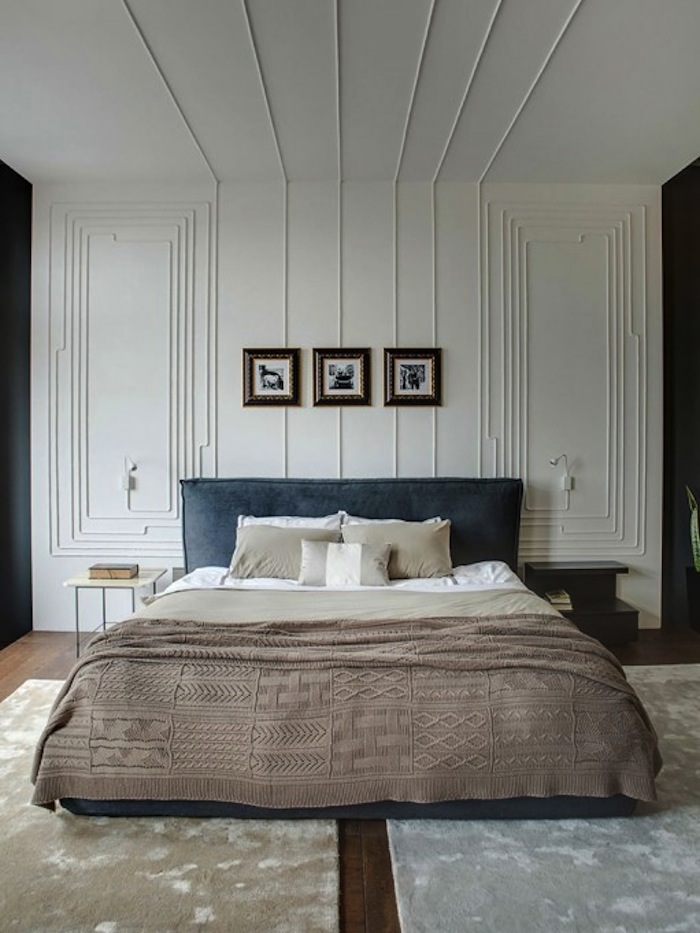 6.) Linear Moldings
Typically, intricate moldings can look quite feminine, however these linear moldings make the room look more masculine, a little industrial and they're very pleasing to the eye.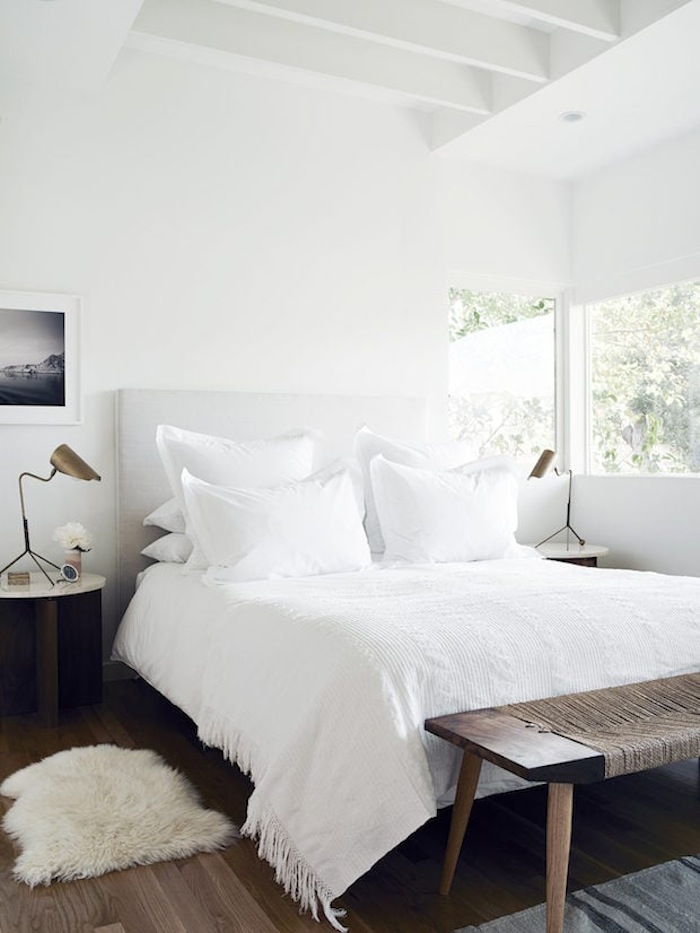 7.) A bedside table with contrast
I love these bedside tables because they fit both genders so well. The white marble is extremely feminine and very elegant looking. The dark bottoms of the bedside tables are very heavy and masculine. The contrast of the two together create an awesome look for any master bedroom.
Do you have any tips for decorating a space for both him and her? I'd love to know!