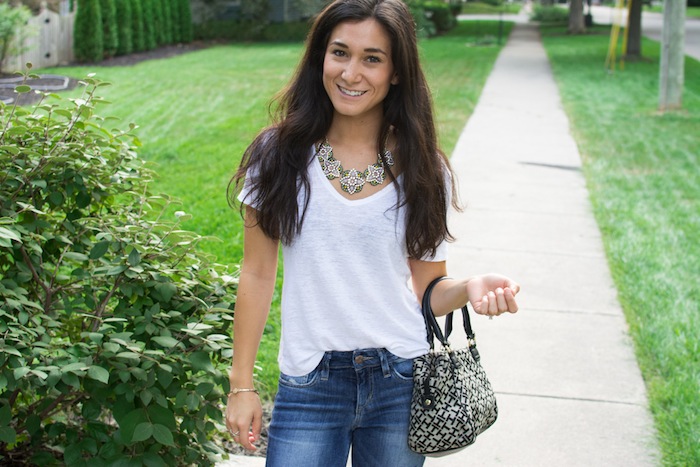 When Happiness Boutique reached out to me to collaborate on a blog post, I was so excited not only because their jewelry is beautiful but also because it's very affordable. I'd never heard of their site before and once I was on it, I was seriously hooked and kept scrolling through necklace upon necklace. But really guys, THE most impressive necklace collection, go have a look!
I have to say, what really stood out to me about Happiness Boutique was working with their team. They're customer service is awesome and they really know how to work with their customers and keep them happy. As I'm getting older, I've realized I really appreciate those types of things. Also, they stand for happiness and making happiness a habit, so seriously, what's not to love?
Anyways, check out this beautiful necklace I picked out on their site. I always get compliments when I wear it and I love that it instantly makes a plain outfit (like a t-shirt and jeans) look effortlessly put together.
Happiness Boutique always offers free shipping and from now until April 1st, they're offering a 10% discount (for every order over $19) for Everygoodthing readers! Make sure you use the code: everygoodthingblog at check out to get the discount. Also, be sure to check out their bi-monthly giveaway to snag a free piece of jewelry!