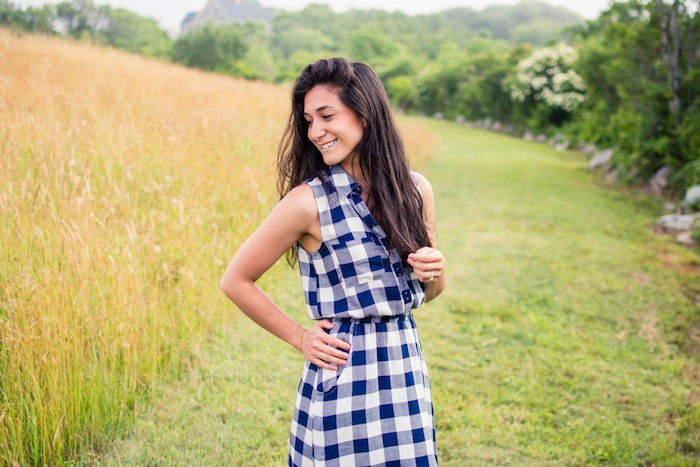 Remember our mini trip to Block Island last summer? It's funny because every now and again Dave will randomly say to me, "I miss Block Island." And that's how I know we had a good trip. I wanted to make sure I shared our Block Island travel tips because we felt like we did so much there for such a short period of time. Also, with summer just around the corner I thought it would be good to get these tips out there in case anyone was thinking of planning a trip to Block Island.
First of all, we chose to go to Block Island because it isn't as far as some of the other Cape Cod islands (coming from Connecticut). It was only about an hour and half drive to New London from my house, where we then hopped on the ferry to get to Block Island. The ferry was a little over an hour on the Block Island Express.  Block Island is also a smaller island compared to Martha's Vineyard or Nantucket, so we chose to go to the smaller island since we'd be able to cover more ground during our short stay.
Here's what we recommend you eat, see and do while you're on Block Island:

1.) Lobster Rolls at Rebeccas
We went to Rebecca's twice while we were on the island because their lobster rolls are THAT good. Not only were they the most delicious lobster rolls, they were also one of the more affordable ones on the island too.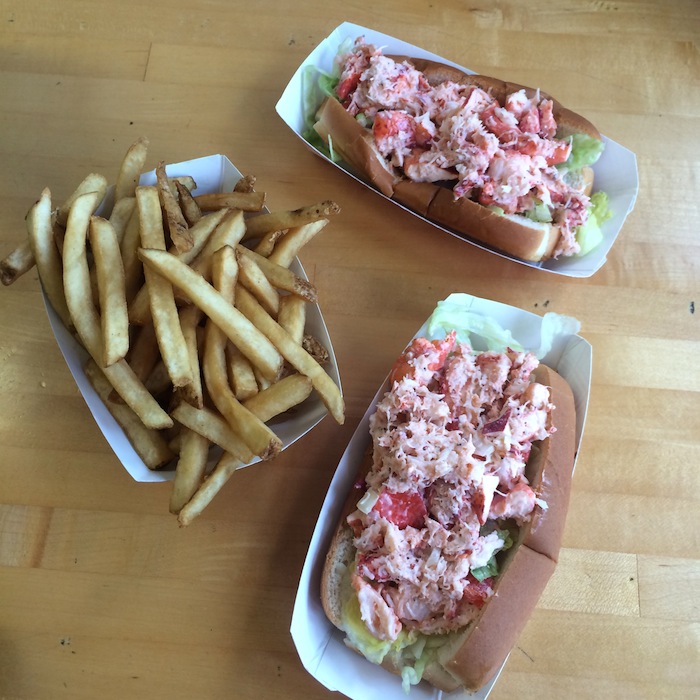 2.) Mudslides at The Oar
We sat in lawn chairs outside The Oar and watched the boats roll into the harbor while drinking our mudslides. Mudslides are basically milkshakes with alcohol in them. We also played a game of corn-hole with a mudslide in each of our hands. Best way to play the game, in my opinion.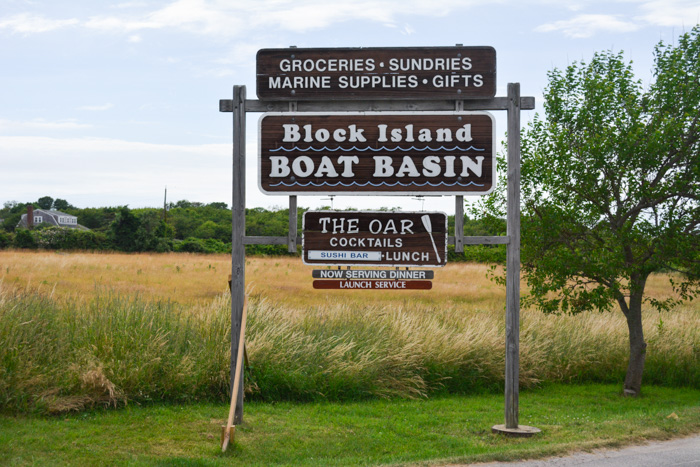 3.) Lobster Chowder at Poor People's Pub
Let's be real, lobster EVERYTHING when you're on Block Island. And the picture below says enough, this soup was amazing. I'd never had lobster chowder like it before!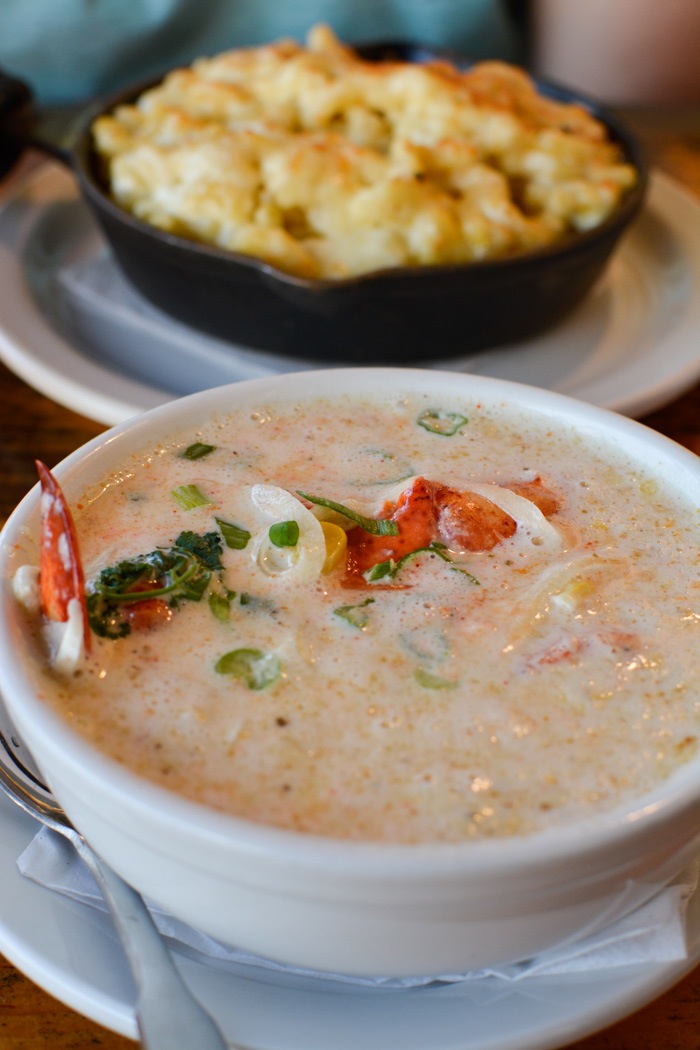 4.) Coffee and Pastries at Persephone's
We stopped here to share a cookie and an iced coffee. This was a great place for an afternoon pick me up treat.
5.) Dinner at Beach Head
To be honest, I can't even remember what I ate here, but I do remember it being delicious and Dave and I feeling super satisfied after our meal. We also sat outside on their patio and it was so calm and quiet.
6.) Ice Cream and Baked Goods at Aldo's
Everyone loves a good bakery and ice cream shop. Once you walk in, you'll want everything you see behind the glass windows.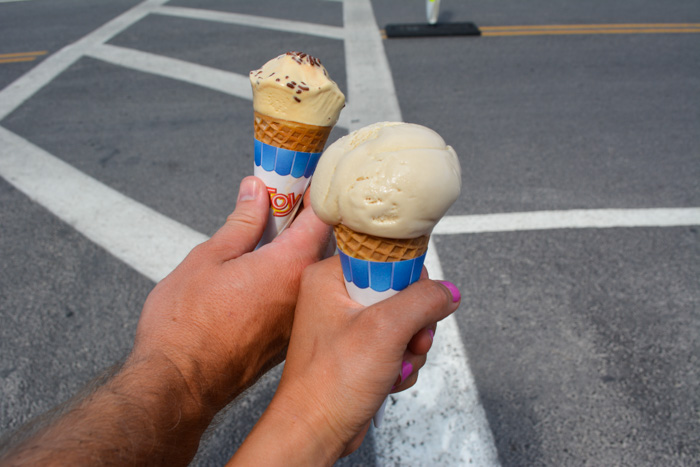 7.) Bike the Island
One of the most fun and easiest ways to see the island is by bike. Dave and I brought our bikes along with us from Connecticut and explored the island by bike the entire first day. It's also a fun way to see all the pretty houses. I will warn you though, there aren't many bike paths. It's a lot of riding on the road but at least cars aren't going very fast.
8.) Visit Mansion Beach
There was no one there when we went. We had the somewhat rocky, stormy beach all to ourselves!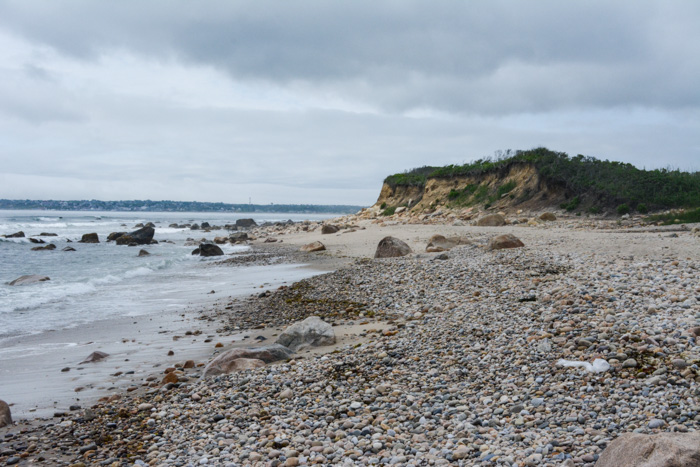 9.) Rent a Moped
This was by far Dave's highlight of the trip. We rented a moped for half a day and toyed around town on our turquoise and white moped. It was SO fun!

10.) Clayhead Nature Trail
There are so many great trails to hike on Block Island. We just picked one along the shore and kept walking until we got tired and wanted to turn around. The views were just beautiful the whole way!
11.) Mohegan Bluffs
These are beautiful clay cliffs you can walk down towards. There are quite a few steps to get there but the views are totally worth it!
12.) Walk to the Tip of the Island
I thought this was pretty cool, you can actually stand at the very north tip of Block Island!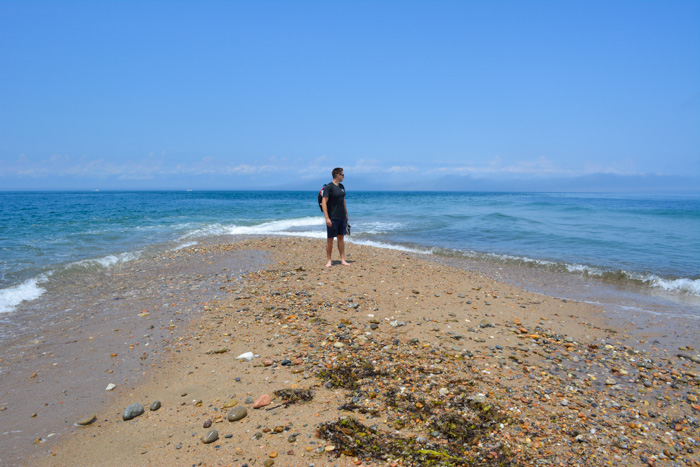 13.) Visit the Island's Lighthouses
We never went into any of the lighthouses (I'm not sure if you even can?) but they sure looked pretty from the outside!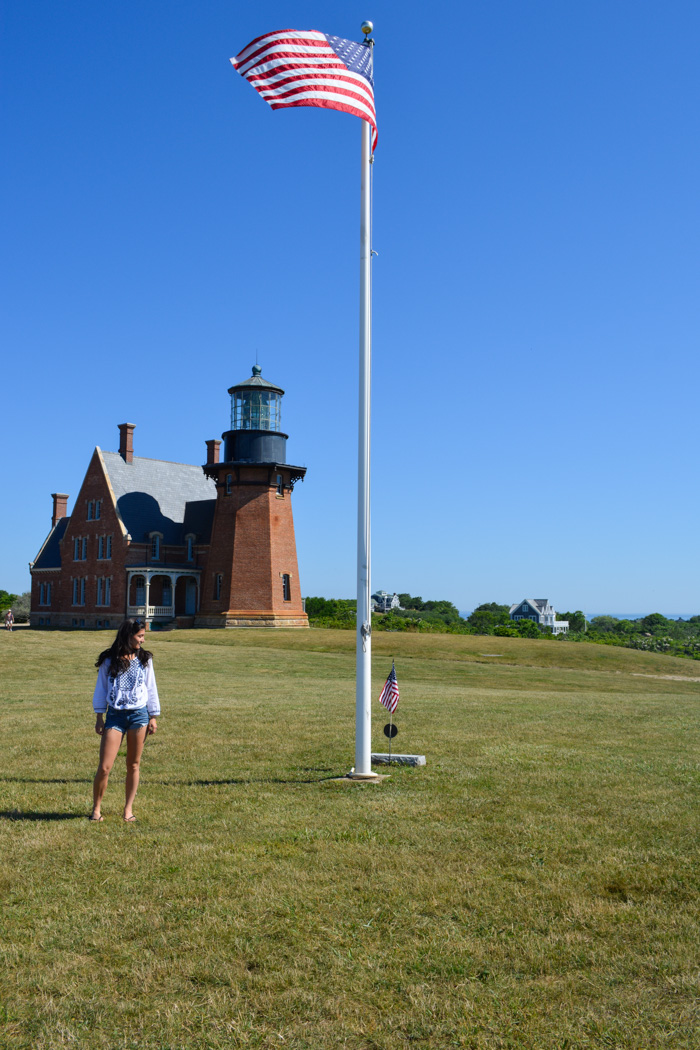 14.) Go to the Beach
We put on our bathing suites, grabbed some towels and laid on the beach for a few hours. It was so nice closing your eyes and hearing the waves hit the sand. I just love those beach sounds!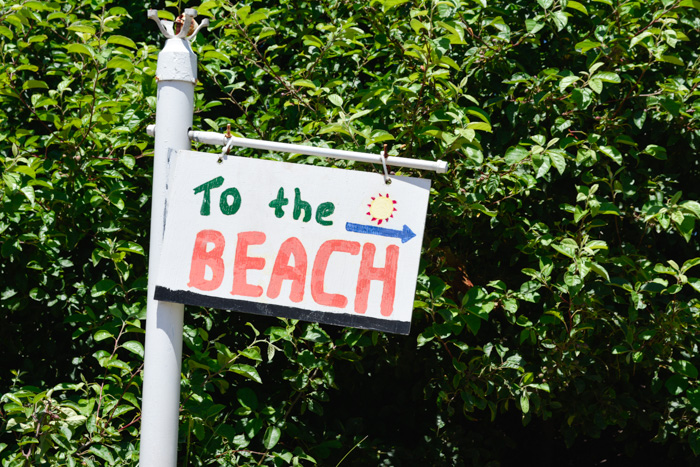 15.) Window Shop the Old Harbor
Block Island has a super cute downtown old harbor. There are quite a few boutiques and souvenir shops. We got ourselves a little lobster christmas ornament to hang out our tree this year!
16.) Boat Watch
It was so relaxing just sitting on the pier and watching the boats roll in. Great for people watching too!
17.) Walk Along the Rocks of the Port
I definitely recommend doing this at dusk. It was so romantic and great to do before getting some dinner.
18.) Chill at your Hotel
We'd go back to our hotel in the late afternoon to hang around the garden and take a cat nap before getting ready for dinner. Because really, that's what you do when you're on vacation!