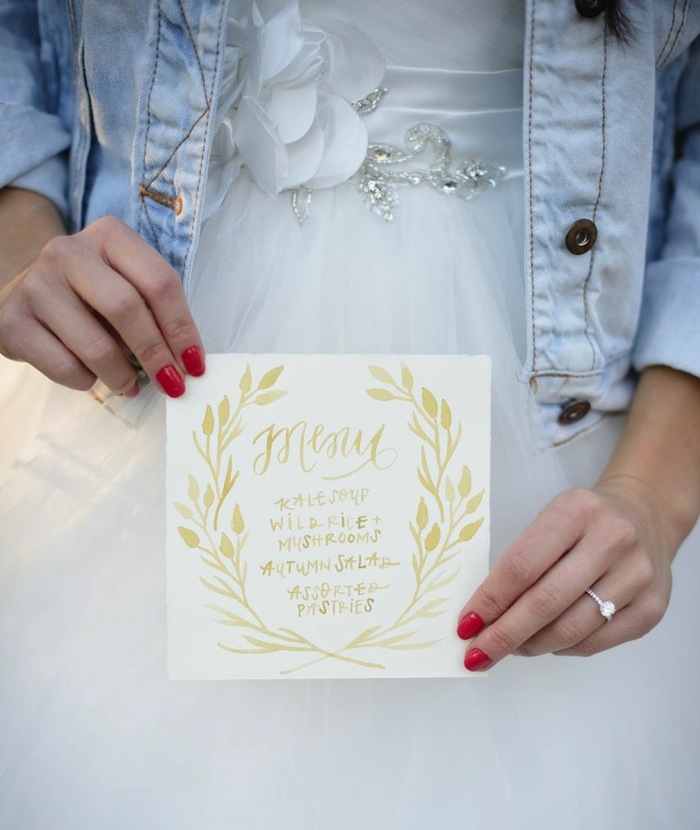 I'm really excited to share today's interview post because Caitlin is a girl that has some serious passion for what she does. You can totally tell through this interview that she's so in love with her job. It's truly inspiring! I'm also excited about today's post because Caitlin played a very important role in my love story with Dave. In fact, she helped Dave find my beautiful engagement ring!
Caitlin works at a family owned jewelry store in Michigan called Tapper's. She is an expert at helping couples find the perfect engagement ring and knows so much about diamonds and jewelry in general. She is also a super sweet girl and has become a wonderful friend of ours. When we were living in Michigan, I'd often pop my head into Tappers, not only to get my ring cleaned but also to see her smiling face.
Keep reading below if you're interested in how to find (or help your partner find) the perfect engagement ring without breaking the bank, Caitlin's tips on keeping your ring sparkling, and whether or not she thinks shopping for a ring with your fiancé is a do or a don't.
How did you get into the jewelry business?
I actually landed my career in the jewelry industry by accident but I believe it was nothing short of fate.  All my life, I dreamed of making a difference in this world; finding a way to really help people and make a positive impact in their lives.  I had been working in a retail setting ever since I became old enough to do so; and I developed a strong passion for it from the start.  But it wasn't until I began working with engagement rings specifically, that I felt I had found my true calling.
I was 19 years old at the time, and working as an assistant manager for a different type of retailer.  One day at work, I was helping a guest who unbeknownst to me, was the manager at a major fine jewelry store.  And fortunately for me, he offered me a position at that jewelry store, on the spot–solely based on the service I provided him!  It's funny how the littlest things in life, can sometimes make the biggest differences; and I truly believe that everything happens for a reason.  If it weren't for this very opportunity, who knows where I'd be today.  Probably happy…but certainly not as happy or fulfilled as I am now.
For someone who knows absolutely nothing about buying an engagement ring, what is the main thing they need to know?
The absolute most essential thing you need when purchasing an engagement ring, is a jeweler that you trust.  Not just a company you trust–but more specifically, a sales professional within that company, that you can trust wholeheartedly. Their focus should be you, and their goal should be making you happy–not selling you something.  You'll know it when you find it, because their desire to help you will be genuine, and it will radiate in all that they do.  Your shopping experience should be fun, easy and informative; and you should leave the store feeling excited, educated and overall, thrilled!  Your shopping experience should never be upsetting, intimidating or confusing; and you should not have to leave it feeling pressured, overwhelmed or discouraged.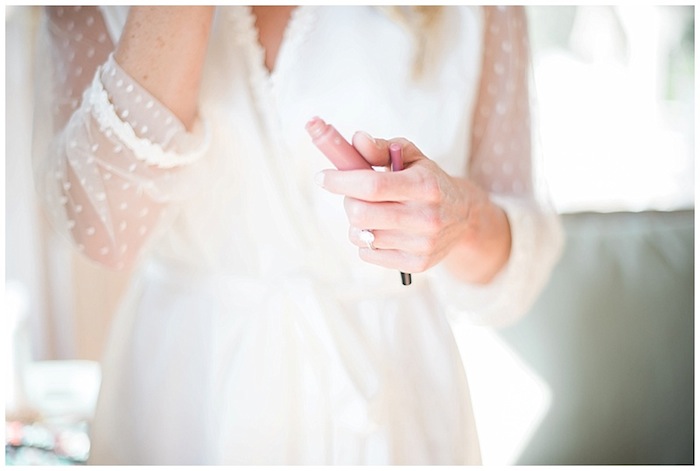 How do I find a great jeweler? What are the things to look for in a great jeweler?
In my opinion, the best way to find anything great is to start by asking around. Chances are, you know someone that's shopped at a jewelry store before. And the more people you talk to, the better your odds are of finding someone that's received exceptional service as well. Google reviews can also be very helpful. But the key to determining the accuracy of any review (be it verbal or online) lies in the consistency. See what other consumers have to say. Do they mention someone in specific? Is the overall feedback consistent?
Once you have a few candidates, check them out in person!  And don't let the appearance of a fine jewelry store intimidate you. The store itself may be beautiful, but that doesn't mean it's going to be more expensive. Many fine jewelry stores have the best quality and selection available, in all price ranges. Remember, trust your instincts and don't settle!  When you find the right store and person to work with, you'll know it immediately.  Exceptional customer service stands out.
Now that I've found a great jeweler, tell me about the 4Cs. What are they? Are they something I should pay attention to when buying a ring?
The 4Cs of a diamond include: Cut, Color, Clarity, and Carat Weight. Simply put, the grades a diamond receive, according to the 4Cs chart, play a major role in determining it's rarity (and therefore it's value). This grading system can be a very useful tool, but it's definitely not the be-all end-all answer in regards to finding the prettiest diamond, or even determining the best value from a selection of diamonds online or on paper. That's where your trusted sales professional comes into play.  A good salesperson can educate you on the 4Cs, but a GREAT salesperson can do all this and put it into layman's terms (so you leave understanding what the heck it all really means).
Thanks to recent advancements in technology, gemologists are now learning that there's actually a better way to scientifically measure the light performance, or "bling" of a diamond.  This light performance grading system, identifies four characteristics – Brilliance, Sparkle, Fire and Light Symmetry; providing us with a truly accurate representation of a diamond's beauty!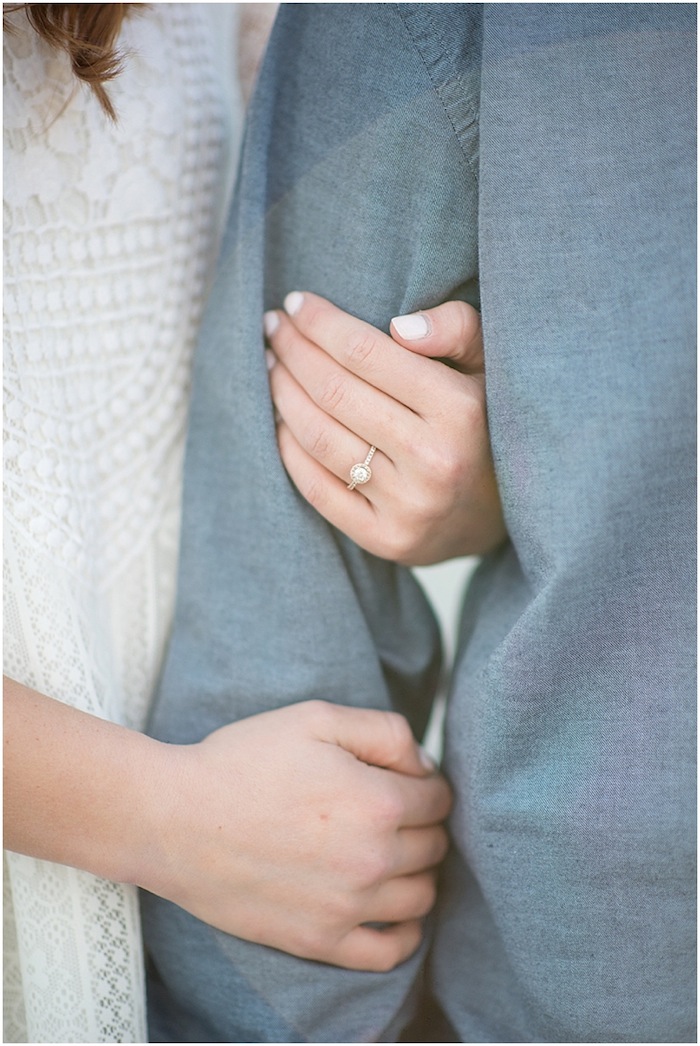 What's an engagement ring trend you're seeing these days?
The trend I am seeing today, is unique, yet timeless.  People seem to be after something that is theirs' and only theirs', and I think that it's a really beautiful thing.  But most people also want their unique style to stand the test of time.  That's when the artist in me rejoices!  I've always had a creative mind, and these requests allow me to put my creative abilities to good use, helping the client mesh the two styles together.  I work with customizations of all kinds on a regular basis.  Sometimes it's as simple as recreating an already existing design to showcase a different shape, size, or color center stone; and other times we're designing an entirely new piece from scratch.  No matter what your heart desires, I can help you bring it to life…the sky's the limit!
What advice would you give someone to help them get the ring of their dreams without going crazy over budget?
Call me.  I've worked with countless people, from all walks of life, all with very different styles and budgets; and never once, have I not been able to make it work for them.  I think it all boils down to communication and respect.  No matter who you are or what you do for a living, everyone has a budget of some sort they'd either prefer to stay near, or need to adhere to; and I respect that 100%.  My goal is simple, to truly listen to and respect your individual needs–on every level.  And there are plenty of elements for me to play around with to get you where you want to be, without compromising your style, budget, or quality.
In your opinion, is shopping for a ring with my future fiancé a do or a don't?
In my opinion, shopping for an engagement ring with your significant other is an absolute must!  For so many reasons…
For starters, it's an incredibly beautiful experience to share with your partner, and it will eventually become a treasured memory that you'll both have for the rest of your lives.  But from a professional standpoint, it is downright essential in terms of figuring out exactly what you want; for both the sales professional and the clients. Believe it or not, the majority of people don't know exactly what they want in a ring, until they've physically put it on their finger—so how could you possibly expect your significant other to know?
Even if you feel certain about which style you want, consider this: In reality, each ring looks vastly different on each person's hand; and there are many details that the average consumer would never even think to account for.  It's my job to help them figure it out, all while providing them with the experience of a lifetime.  And traditionalists fear not…we can still keep it a surprise!  I take very detailed notes throughout my engagement sessions, including the client's ring sizes, specific style preferences and any other important or necessary detail. I then follow up with the individual proposing, to obtain additional information such as budget, timeline (when they plan to pop the question) and anything else I may need to know, in order to keep everything running smooth and seamlessly for all parties involved.  Before you know it, they'll be down on one knee with your dream ring in hand, and you'll never see it coming.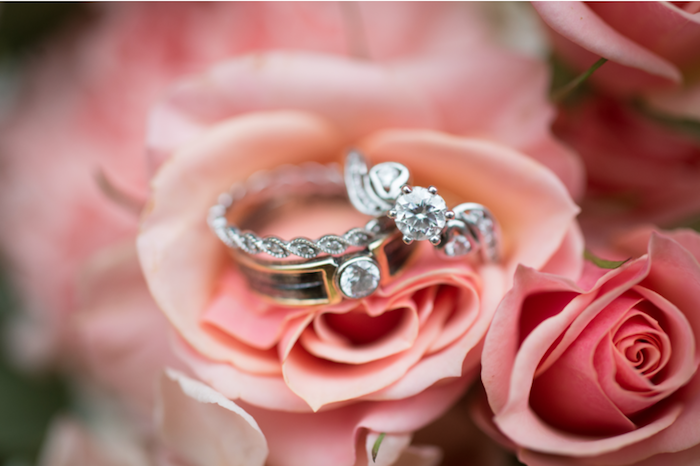 So now that I've got my beautiful ring, how do I keep it sparkling and clean?
The good news is, keeping your ring clean is actually a breeze!  Unfortunately, many people just don't know how.  Most jewelers offer at-home cleaning kits that range anywhere from $5.00-$100, and are safe to use on most engagement rings and wedding bands.  And trust me, they're worth every penny!  Think of your engagement ring (or any jewelry for that matter) the same as you would anything else you put onto your body…would you go an entire week wearing the same exact shirt without ever washing it?  Probably not.  There are also little things you can do here and there to prevent excessive dirt and oil build up in a major way, and keep those diamonds sparkling like the day you got them.  Some examples include:
1.  Never, ever, ever put lotion on while wearing your ring.  Instead, take your ring off before applying the lotion, and allow it to soak into your skin before putting your ring back on.  Lotions will literally coat your diamonds in a milky film that hardens and becomes very difficult to remove–even for a professional.  And even worse, it cakes up under the diamonds, slowly pushing them out of their setting and loosening them over time.  The lotion then acts as a temporary adhesive—that is, until you clean your ring and that "adhesive" washes away…along with your diamonds.  Yikes!
2.  Avoid touching your ring as much as possible.  Fingerprints, lotions, oil and dirt, all have a significant impact on the appearance of a diamond and its ability to sparkle.  After cleaning (at home or professionally), handle your ring from the sides as opposed to the top and bottom, touching only the metal as you slide it onto your finger.  Do this, and your ring will continue to dazzle you like the the first time you laid eyes on it.
3.  Last but not least, stop by your local trusted jeweler, for a professional cleaning.  Tapper's offers complimentary jewelry cleaning–while you wait!  And after just a few short minutes, we'll have your ring sparkling like new again!
Realistically, how often should I get my engagement ring checked?
Most jewelers recommend bringing your wedding rings in for regular inspections 2-4 times per year. The true purpose of these inspections is to provide us with the opportunity to catch minor repairs for you before they turn into major ones.  Remember ladies, this is something you wear every single day!  Those rings take a serious beating, whether you realize it or not.  And it is much more cost efficient for you to straighten or rebuild a bent or broken prong, than it is to replace the diamond it once held.  Not to mention faster…and we all know you don't want to be without it for long.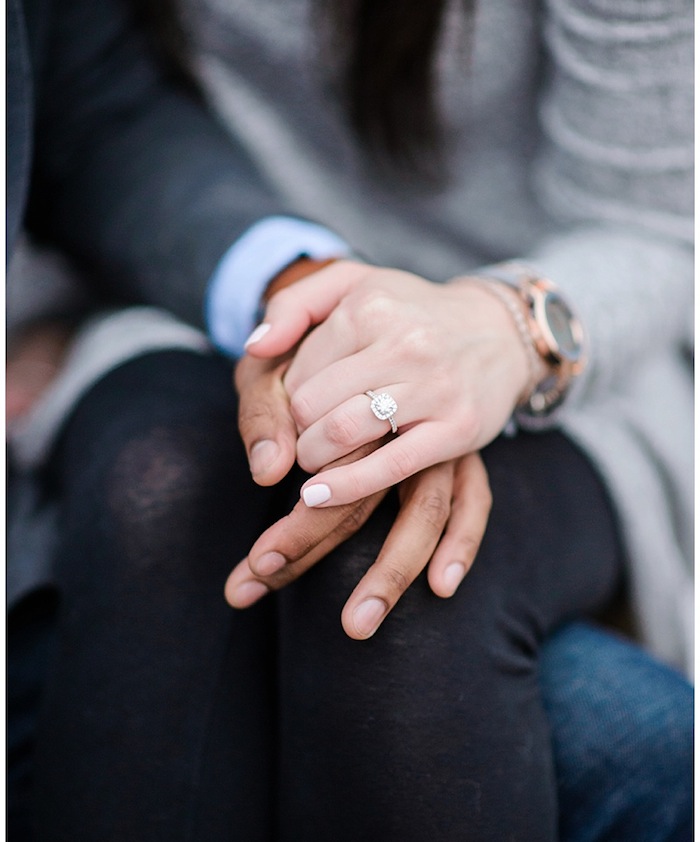 And lastly, what's the best part about your job and the most difficult?
The most difficult part is not having enough time.  My customers and I, more often than not, become very close friends over time–and it usually doesn't take much time at all.  As I mentioned, due to the nature of how personal and meaningful these experiences are, you really get to know a person quickly.  And over the years, I've been fortunate to work with countless numbers of people on this close, personal level.  So as you can imagine, it becomes harder and harder as time goes on, to keep in touch with all of these wonderfully amazing people the way I'd like to. So when my clients pop in to say hello on a whim, it just makes my entire day.  It's as if an old friend stopped by to surprise me at work.
The best part is making people happy!  I am incredibly grateful to have the opportunity to truly make a positive difference in people's lives.  Sure, playing with diamonds for living has it's perks as well, but I do what I do because I love people, and I have a genuinely profound desire to help them.  My career allows me to connect with people I may never have met otherwise, and get to know them on a very deep and personal level–oftentimes in a matter of hours.  You may think that working in the jewelry industry is superficial, but if you do it for the right reasons, it's everything but.
In fact, I was recently inspired by one of my couples to share this happiness on a larger scale.  One of my favorite things about selling an engagement ring, is hearing about the proposal afterwards.  And this particular couple's story was so touching, I wanted to share it with the world.  So with these lovely lady's permission, I shared their love story in a post on my own personal Facebook page; and in a matter of hours, Tapper's Love Stories was born.
With negativity flooding the media-and even social media nowadays, I felt the need to contribute something positive to the world; and I believe that positivity can be just as contagious if you let it. In fact, years ago, I even had the privilege of sharing Melissa and her husband Dave's love story, in an issue of Tapper's Accent Magazine! My ability to help mark these special moments in people's lives, has truly given meaning and purpose to my career…and to my life. I look forward to sharing many, many more!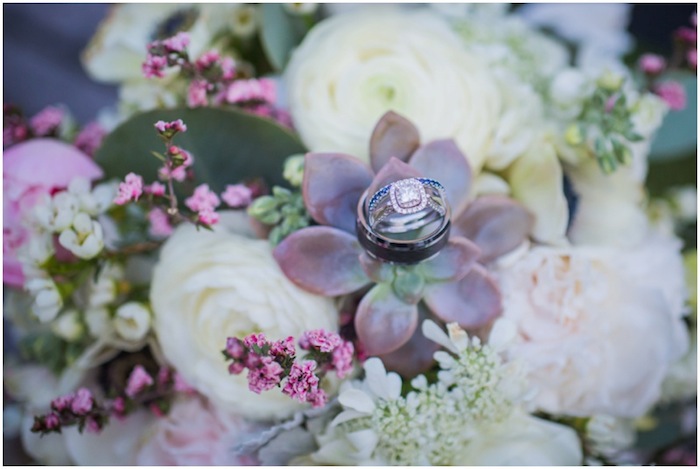 If you'd like to reach Caitlin, feel free to reach her at cbezy@tappers.com or 248-865-6256 (she loves to receive texts too!)
 Thank you Caitlin!
Also, these beautiful ring photos were all taken by lovely friend KatelynKellie Photography.