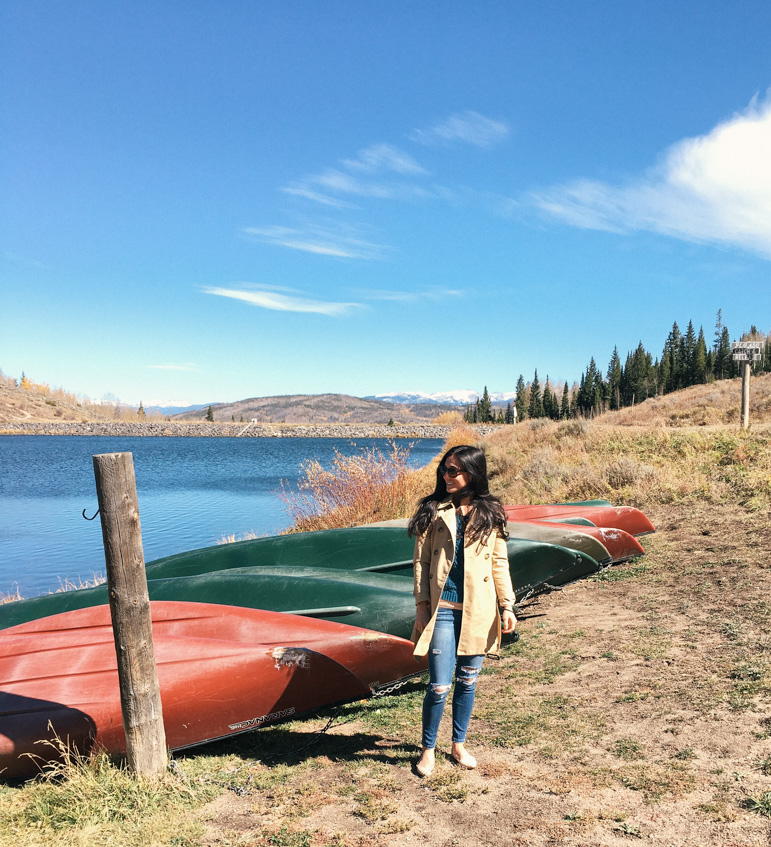 Last month I celebrated my one year anniversary of living in Colorado. It's crazy that my first year has gone by so fast. To be honest, it's been a super easy adjustment and I feel really at home here. Every time we fly back into Colorado after being away on vacation, my heart feels so a peace seeing the mountains and feeling that this is where we're supposed to be for now. The main decision to move here was for a lifestyle change and I really feel as though that's what we got.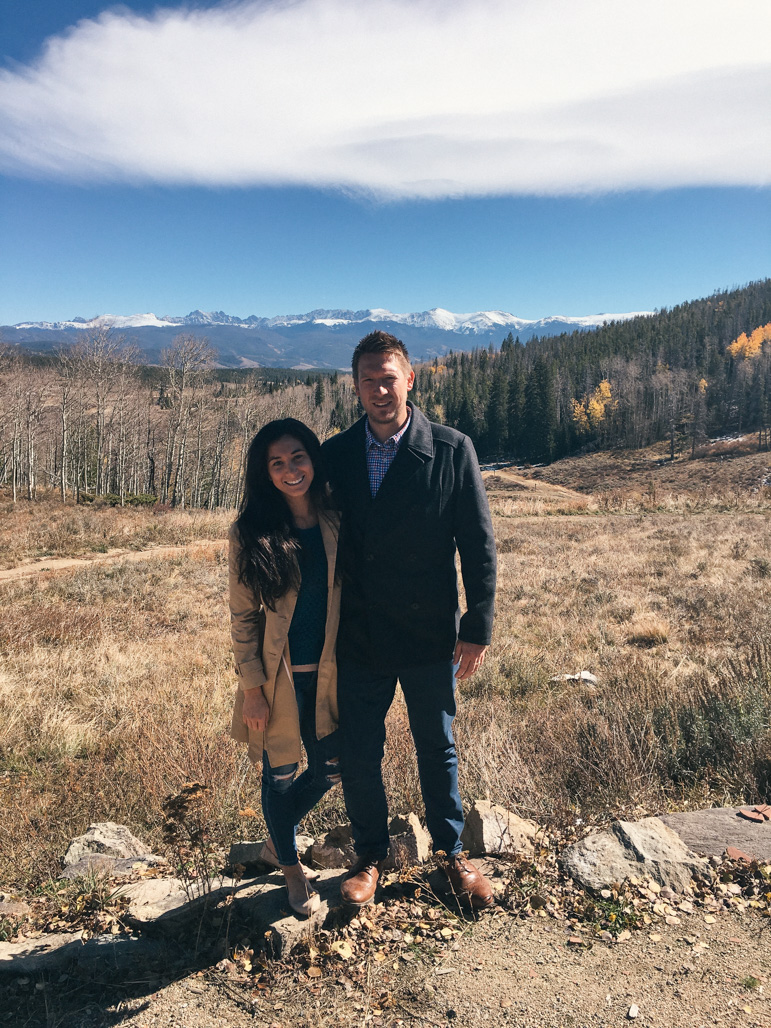 Work – Dave and I both feel really blessed to be in jobs that we enjoy. We have awesome co-workers and feel settled into our positions. It's been nice having a routine and knowing what our day to day looks like. For a while we were a little uncertain as to what our work life would be, but now we're feeling pretty stable and settled.
Samson – Samson is truly living his best life in Colorado. There are so many trails and hikes around our area that he just loves.  Colorado is definitely a dog friendly state and we really appreciated that about it. We are outside a lot of the time exploring and enjoying the 300 days of sunshine that we get. Samson loves finding the creeks and lakes and cooling off in the water. He's become a mountain dog through and through (although sometimes prefers to laydown in the tall grass 😑).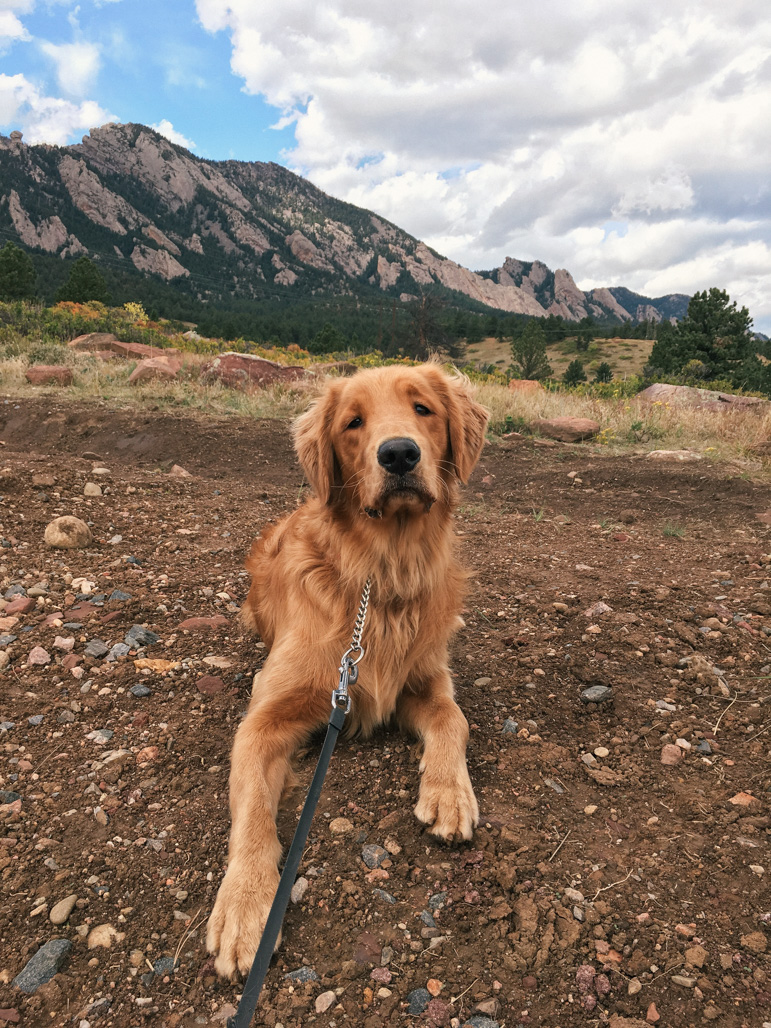 Food – The food here is great! Colorado is a very health conscious state and prides itself in a lot of locally produced foods. We've found our favorite restaurants and our go-to places for take out. There are still TONS of restaurants we want to try out too. We love that there are so many different options and for the most part places are pretty casual. We still miss a few of our restaurants from Michigan (Cony Island Greek Salads, I'm looking at you!)
Our apartment – I'm not going to lie, our apartment is starting to feel small. We're in a studio and it is getting a little cramped. We hope to move to a bigger place at some point, but for now we're still enjoying our time close together in a great location. We just wished we had a yard for Samson.
Friends – Finding new friends hasn't been too difficult. A lot of the Denver/Boulder area is filled with so many people from out of state, so it's been easy and to find other people looking for new friends as well. Before I moved here, I was lucky enough to have known a few people in Colorado. I also met a friend of a friend who looped me into her Wednesday night dinner group.  It's been so fun rotating houses and cooking dinner for one another. It's my break in the week and a wonderful little community.
Mountains – We just got our ski passes for the year and we couldn't be more excited for our weekly trips to the mountains!  Dave has already been walking around the apartment with his new ski boots on (omg the poor lady that lives below us!! 😬). The mountains are a HUGE perk to living here. You seriously can't have a bad day when looking up at them.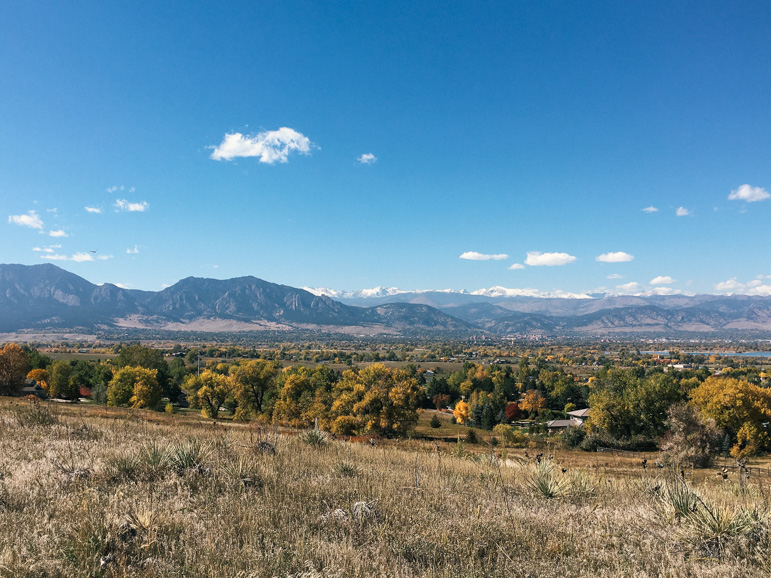 Family – The only big downside of living in Colorado is that it's further from both our families. It's a longer flight to New York and we haven't found a direct flight to London, yet. However, we've already had so many visitors since we've lived here. My family came in March, my cousins visited in August and  Dave's cousin visited in August as well. We've also had friends visit us too, which is always fun! My dad is coming in the next few weeks, so we're looking forward to that. It's a great place to encourage people to come visit and it doesn't require that much convincing. If you haven't visited us yet, you need to jump on it!
Church – To be honest, we've been church hopping and have been lazy by listening to church at home. I want to get settled into a church and get involved. I'm hoping that this next year I really push myself to do this. Here's to writing it on the blog to help keep myself accountable!!