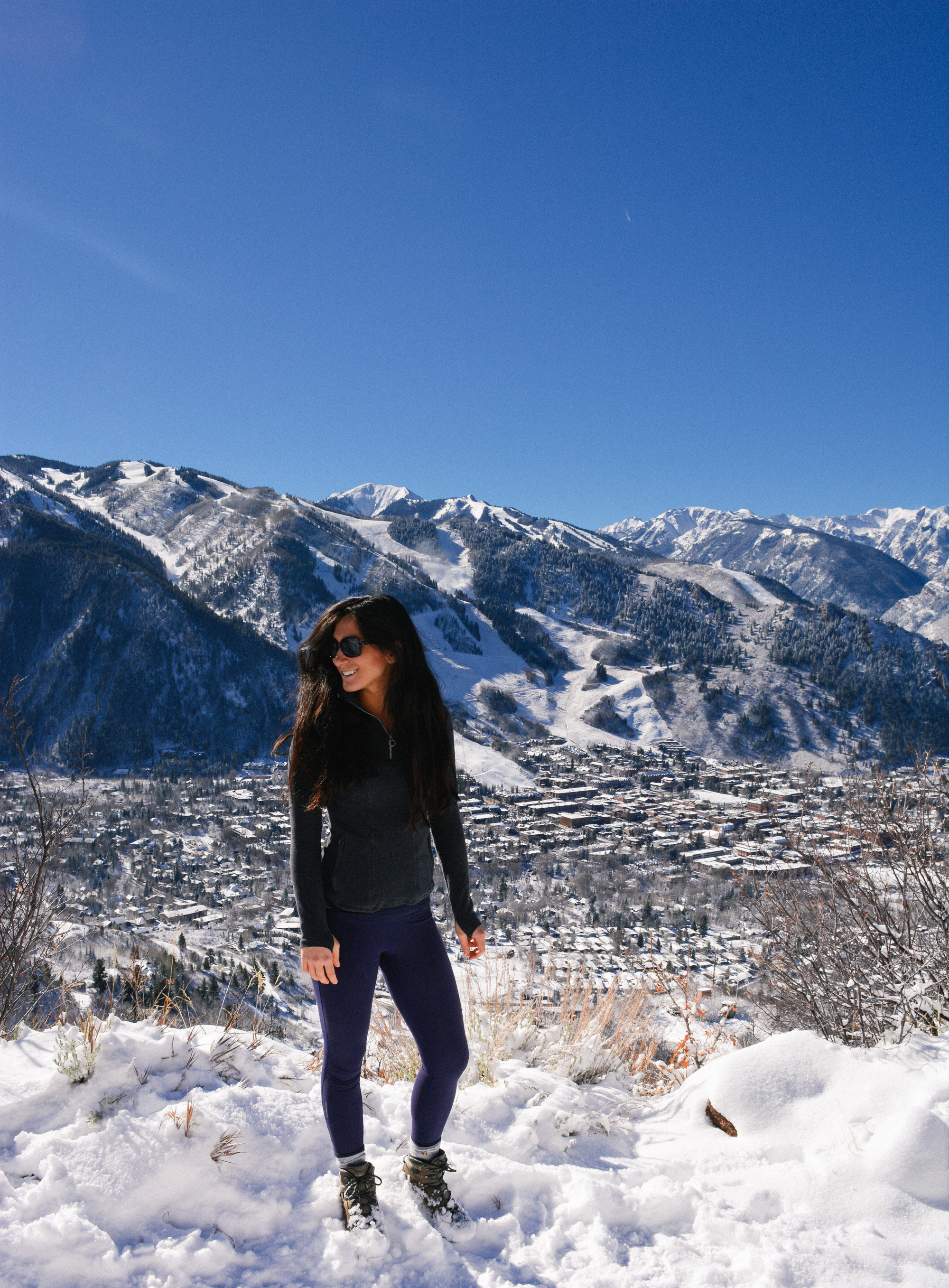 The best part about living in Colorado is that our family and friends often want to come visit. My dad stayed with us for two weeks in November (while my mom was in the UK), so we made plans to go skiing on opening day. Unfortunately, there was not enough snow on the slopes so we decided to take a trip to Aspen instead. We quickly booked a hotel, packed our bags (and the dog), and headed west for a long weekend.
We arrived in Aspen in the evening and walked around the downtown shops. To be honest, Aspen itself was quite empty that weekend because the ski resort hadn't opened yet. It was somewhat of a ghost town but my goodness, a gorgeous ghost town! I'd love to go back during peak season to see the town more lively but it was kind of nice seeing what it was like during the off-season.  After walking around we later resulted to Thai take out and re-runs of Shark Tank in the hotel.
The next morning we woke up to snowy mountains outside our window and a beautiful, clear sunny day. The receptionist at our hotel recommended we hike Smuggler Mountain for some great views. We picked up the hike right in town and the trail wasn't too strenuous. It was a gradual incline and I'm so glad he recommended it to us because there were some stunning views and it was an awesome way to spend the morning with my three favorite boys.
Samson had THE best time. It's always so fun when we get to bring him to the mountains. I think he loves it just as much as we do. He's obsessed with the snow and loves burying his nose in it, laying in it, rolling in it… he'd take snow over treats any day. Seriously!
After our hike we dropped the dog off at the hotel and hit the town for a late lunch. We went to The Red Onion for some delicious burgers and salads. And later made our way back to the hotel to join the dog for a nap. Because who doesn't want a late afternoon nap – especially when it's with a snuggly golden? ;)