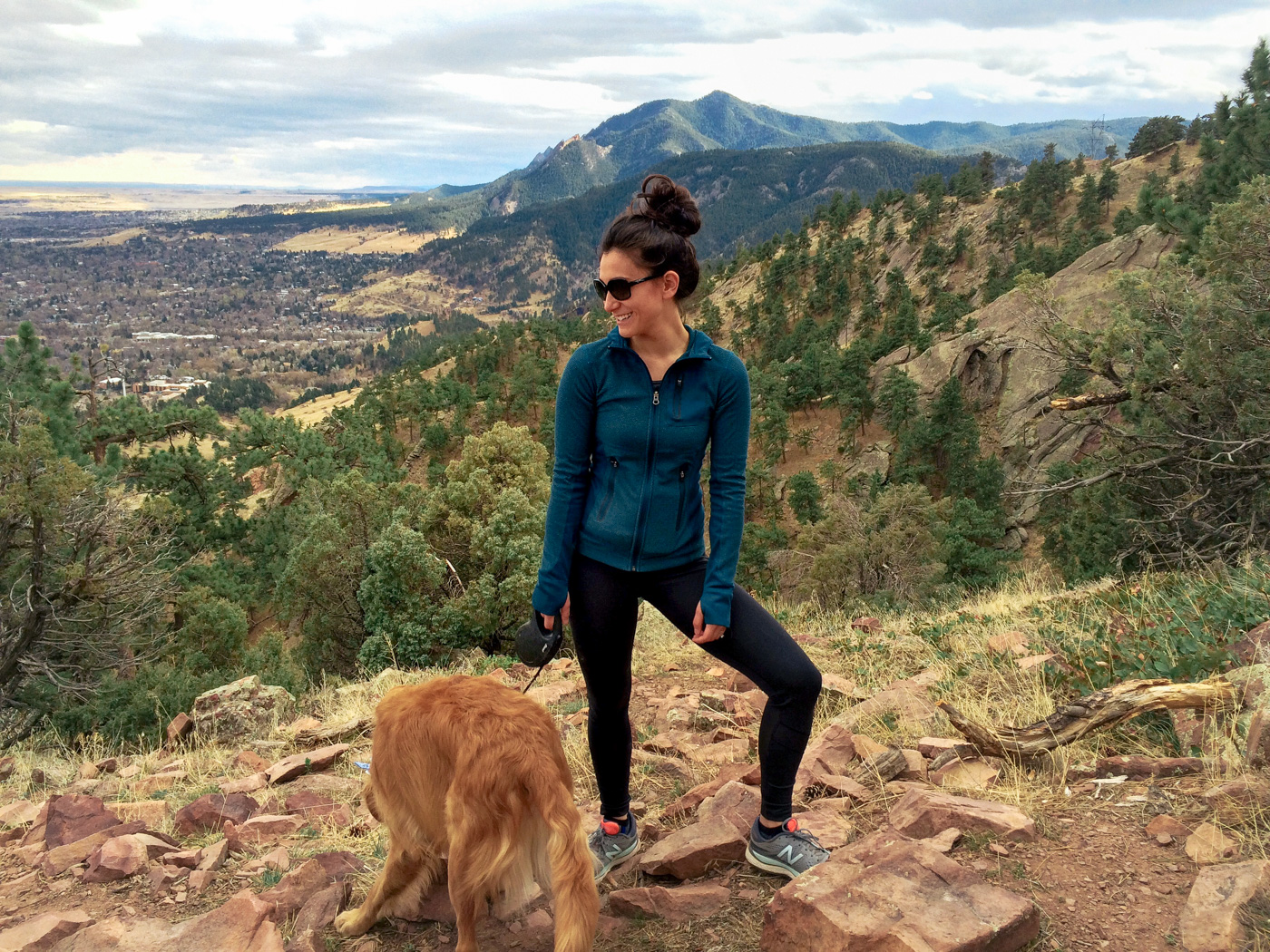 1.) Fluffy Yarn Fleece Zip Jacket
You guys, I've been living in this fluffy yarn fleece zip jacket. I kid you not, it's the softest thing ever and I put it on every day when I get home from work. It's funny because when I bought it I thought it was a cute, fluffy jacket and that I'd wear in the mountains every now and again. Well, nope it's not.. it's become an every day jacket that I love! What's great about it is that it's super light weight but also super warm and cozy. I bought it on sale for $20 when we were in the city over Christmas break and it just so happens that it's on sale for under $10 right now. I have it in this amazing blood orange color (which unfortunately, looks like it's sold out) but there are other colors still available.
2.) Side Pony by Lake Street Dive 
My sister has been telling me to listen to this song for the last few days and finally I got around to playing it yesterday. It's such a cute, happy and positive song. I think girls every where can relate. Give it a listen!
3.) Grandma, Tell Me Your Story
It's my grandmothers 90th birthday this week and we're flying out of town to celebrate her with my extended family. I find it hard to buy gifts for a woman who's 90 and has had such a full life – she's the youngest of 12 siblings, had 30-something servants growing up, lost everything during the war and spent months on boat immigrating to America. Amazing, right?! Anyways, jewelry and something custom from Shutterfly is usually a go-to gift idea, but I found this awesome book, Grandma, Tell Me Your Story on Amazon to give to her this year. It includes writing prompts and encourages her to share her life stories. For example, some of the questions are, "What was the most romantic date you ever went on?" and "Tell me about your upbringing, what were the rules of the house? Did you have a curfew?" My hope is that she'll eventually pass the book down to me to have in our family as a keepsake.
4.) Melitta Hazelnut Creme Coffee
Dave and I always say how much we love going home because the coffee at my parents house is soo good. This whole time I thought it was some type of fancy coffee but my dad showed us the brand he buys and it's really reasonably priced, nothing fancy, but just tastes amazing. We brought 5 cans back with us to Colorado and I'm so glad we found it on Amazon as well! We haven't stopped drinking it since!
5.) Kuumba Made Vanilla Musk Fragrance Oil
When we were visiting our friends in San Diego, my friend Lauren had this amazing vanilla scent on. It seriously smelled delicious! She said she found it at Whole Foods for only $10 and I couldn't believe it! She sent me a picture of the bottle and I immediately ordered it on Amazon. Truly, I wish you could smell it through the computer because it does not disappoint. I actually shared it with my mom and sister and they both bought one too. What's also nice about it is that it's small so it easily fits inside a clutch, purse or you can keep it in your car.